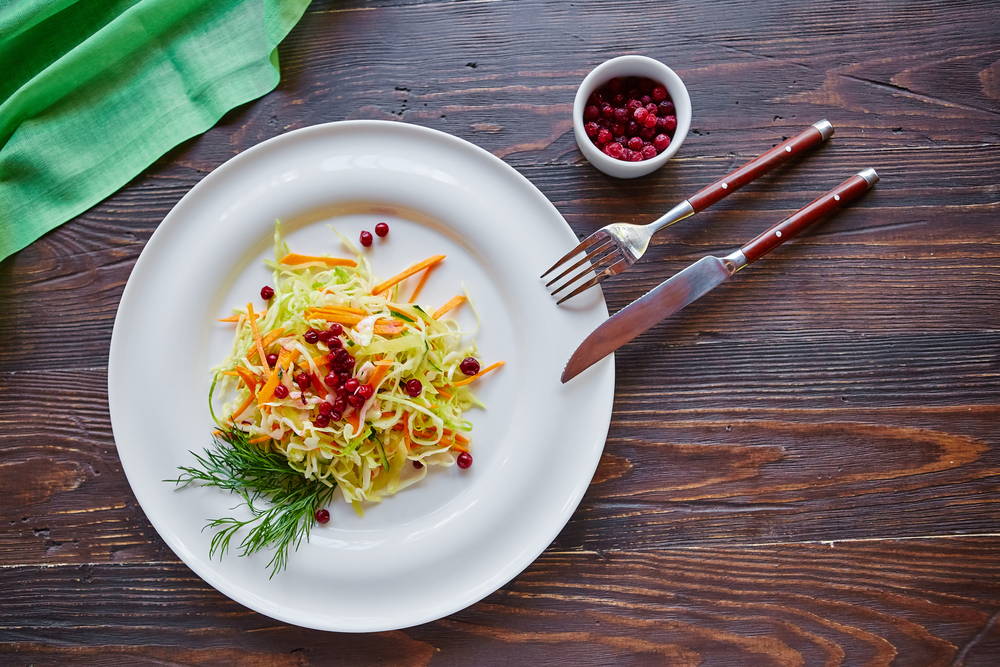 2 cups shredded red cabbage
2 cups shredded cabbage
1 cup shredded carrots
1/4 cup prepared raspberry vinaigrette
3 Tbsp plain greek yogurt
1/4 tsp pepper
1/2 cup fresh raspberries
In a large bowl, combine cabbage and carrots. In a small bowl, whisk vinaigrette, mayonnaise and pepper until blended. Add to cabbage mixture; toss to coat. Refrigerate, covered, 10 minutes. Top with raspberries.