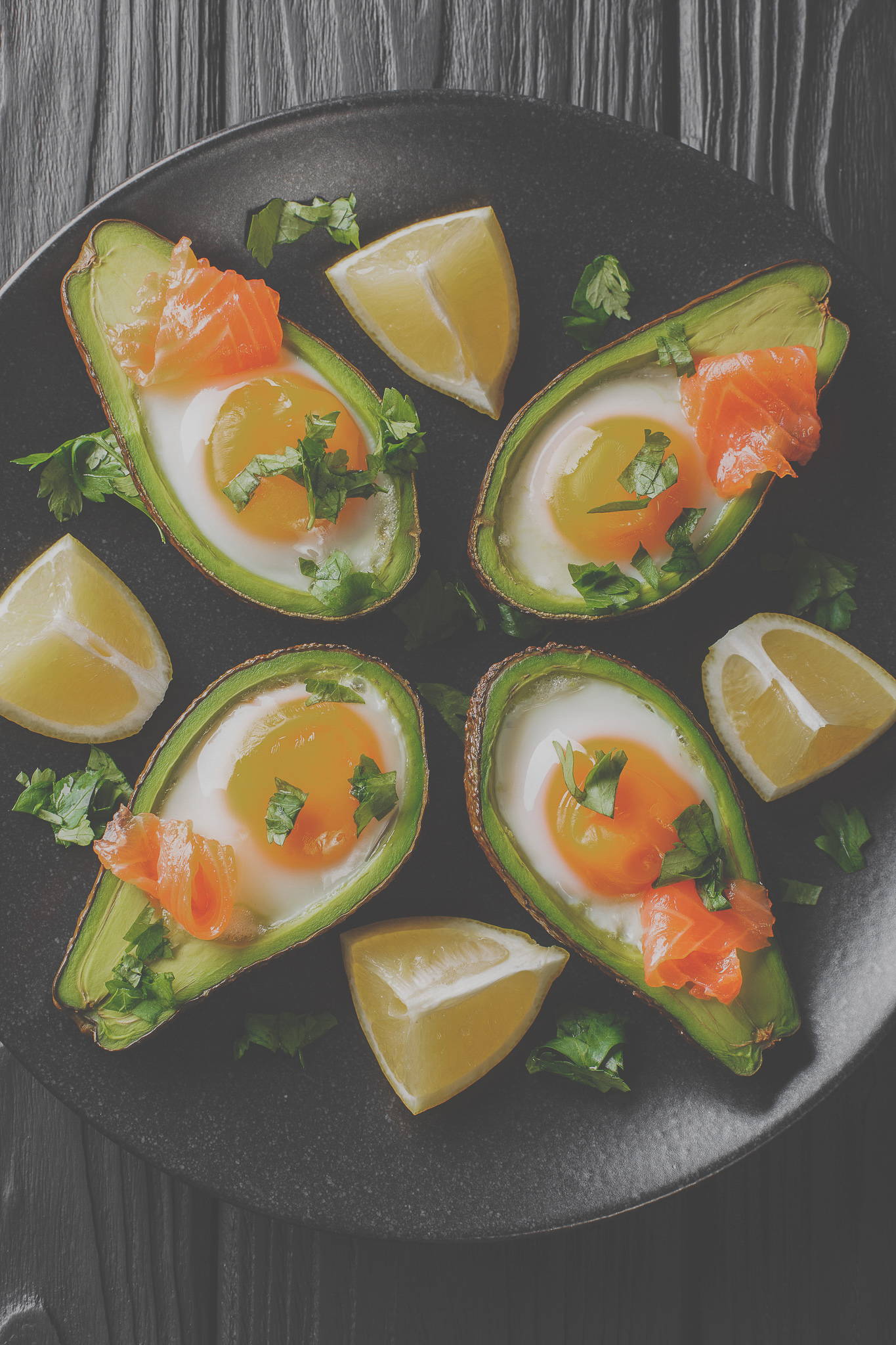 Salmon and Egg Stuffed Avocado
1 avocado




3 oz prepared or packaged salmon




2 eggs




1 tsp dill




1 tsp chili powder




Salt and pepper to taste



Cut avocado longways and remove the seed. If shallow, consider making crater slightly larger.

Place a thin layer of salmon in crater of avocado.

In a separate dish, crack 1 egg at a time. With a spoon, remove the yolk and any amount of egg white that will not fit in the crater.

Season with salt and pepper, then place in oven at 425 degrees on baking sheet. Bake for 15-20 minutes.

Top with chili and dill.