Written by GenoPalate
Pesto Pasta Salad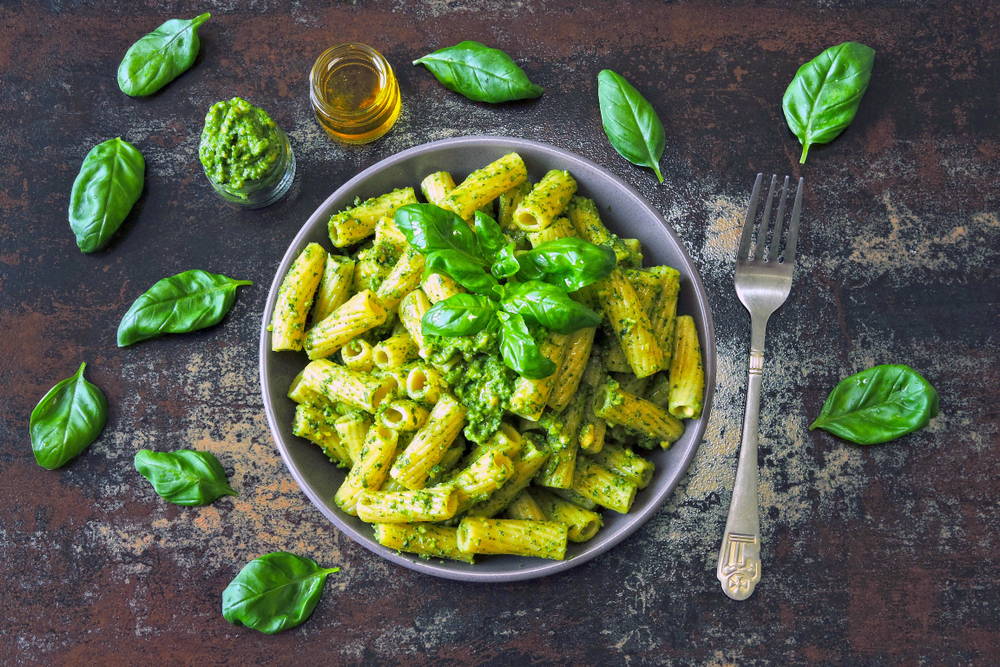 2 cups packed basil leaves
1 clove garlic
1 Tbsp lemon juice
⅓ cup pine nuts
½ cup grated parmesan cheese
½ cup oil
½ tsp salt
Combine all ingredients except for olive oil in a food processor. Pulse 4-5 times until slightly combined.
Turn on food processor and while running, slowly add olive oil.
Cook pasta according to manufacturer's instructions.
Once cooked, add the desired amount of pesto to pasta and enjoy.
Orignally Posted on
Updated on
Share this:
Ready to discover a healthier you? Order your report and use the GenoPalate app to start eating for your genes.
Buy Now!
Related Posts
Sorry, there are no related posts