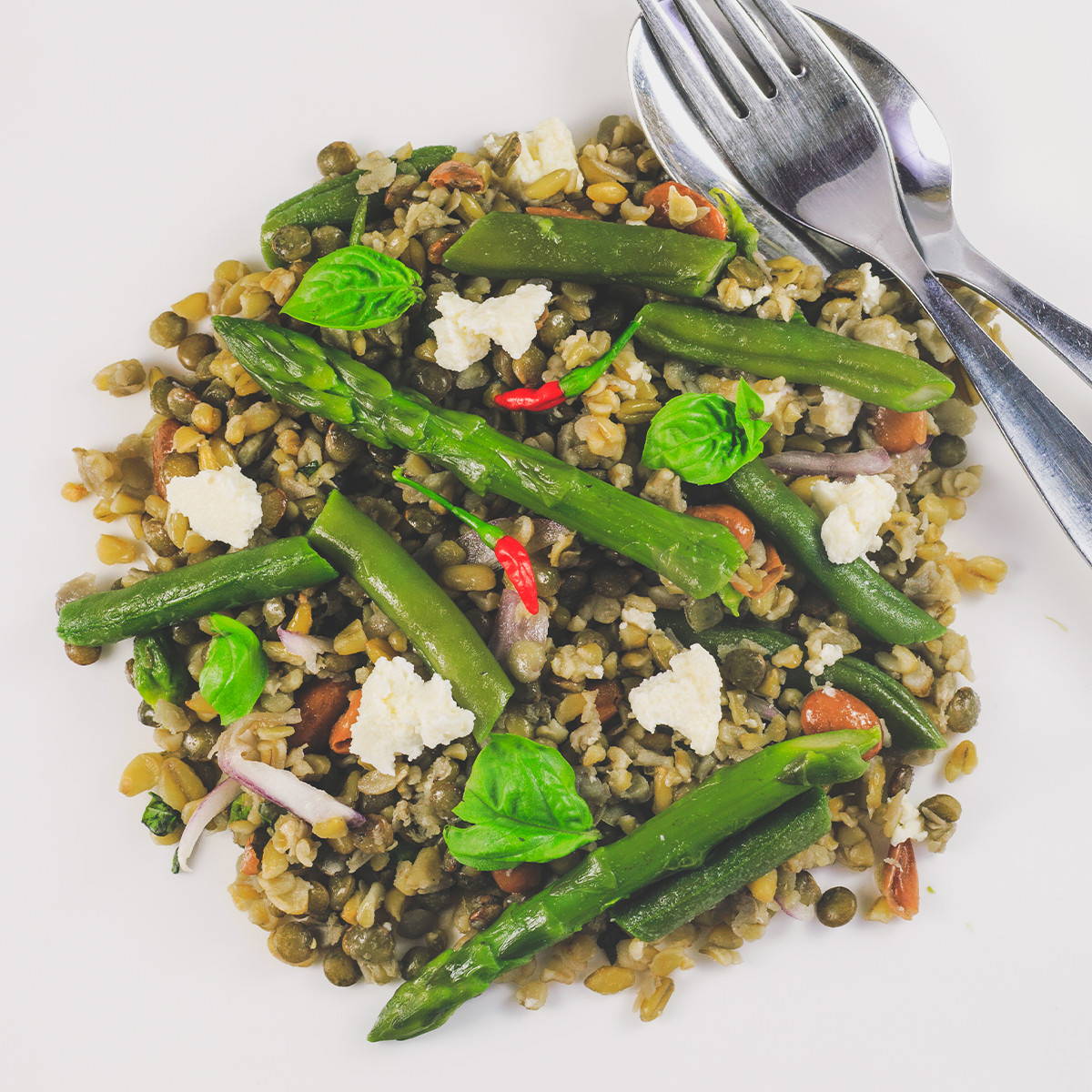 ½ cup lentils
½ tsp cumin
½ tsp red wine vinegar
4 cups spinach
¼ tsp salt
¼ tsp black pepper
10 spears asparagus, cut into 1 inch pieces
1 tbsp oil on your GenoPalate shopping list
¼ cup feta cheese

Preheat oven to 425 degrees.
Toss asparagus in oil.
Roast in oven on a baking sheet for 15 minutes, tossing once halfway through.
While the asparagus roasts, cook lentils by adding them to a medium saucepan and covering with water about 3 inches above the lentils. Bring water to a boil and reduce heat and simmer for 20 minutes.
Once cooked, stir salt, pepper, cumin and red wine vinegar into lentils.
To finish, in a medium bowl, combine spinach, asparagus, lentils, and feta cheese. Dress with your favorite homemade salad dressing.