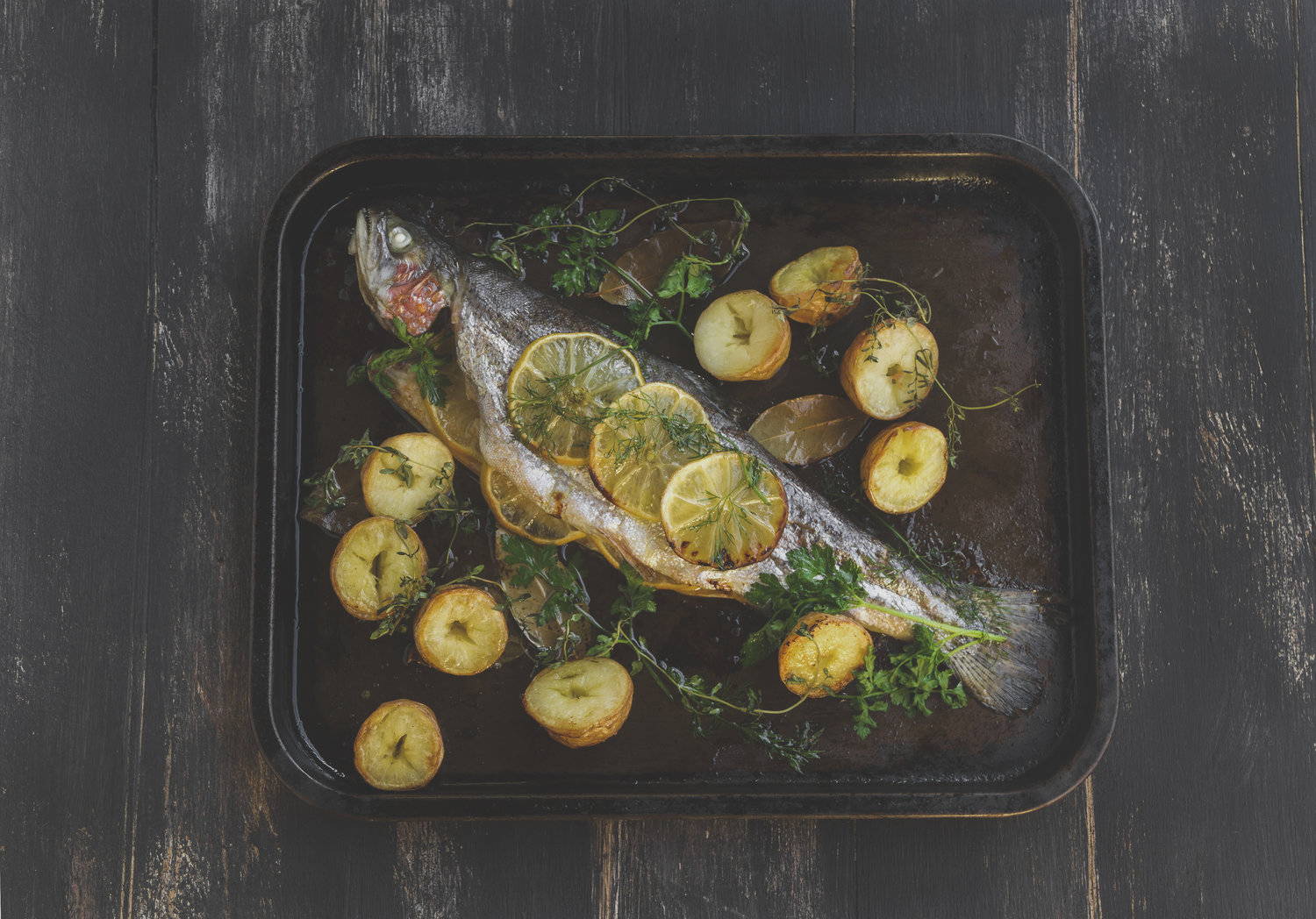 4 Trout
2 shallots
1 Tbsp fresh dill
2 Tbsp fresh parsley
1 Lemon
Salt and pepper
1 Tbsp oil on your GenoPalate shopping list

Preheat oven to 400 degrees.
Thinly slice shallots, chop dill and parsley, peel and slice the lemon.
Pat the trout dry, salt and pepper inside the fish. Add shallot and herbs to the middle of the fish and fold over to "stuff."
Cut four pieces of foil and brush with oil on one side.
Place trout on foil and cover with sliced lemon.
Bring edges of foil together, sealing each end around the fish.
Arrange packages in an ovenproof dish and cook for 15 minutes.