Written by GenoPalate
Egg Salad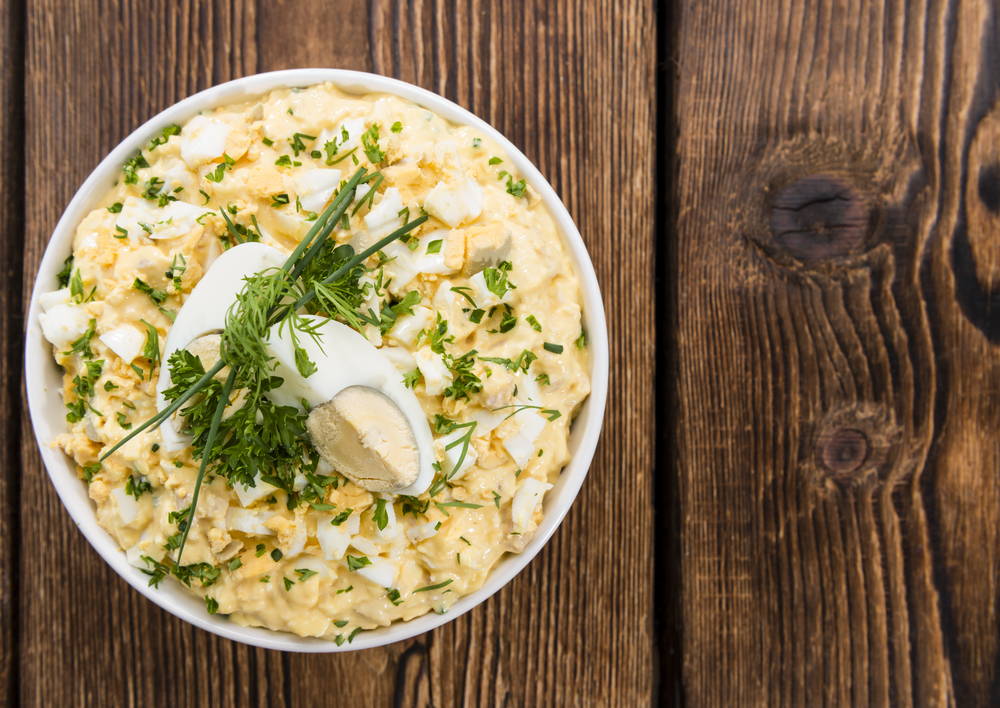 8 large eggs


¼ cup plain Greek yogurt




¼ cup dill




2 Tbsp chives, minced




2 Tbsp dijon mustard




½ tsp salt




¼ tsp pepper




Pinch of cayenne pepper



1. To hard boil the eggs, add eggs to a saucepan and fill with cold water until eggs are covered. Bring water to a boil and remove from heat.
2. Cover eggs with a lid for 12 minutes.
3. Remove the eggs from the water and place them in an ice water bath.
4. Once cooked and cooled, peel the eggs and chop.
5. Combine remaining ingredients in a bowl and mix thoroughly. Add eggs and mix well.
Share this:
Ready to discover a healthier you? Order your report and use the GenoPalate app to start eating for your genes.
Buy Now!
Related Posts
Sorry, there are no related posts