Written by GenoPalate
Asian Quinoa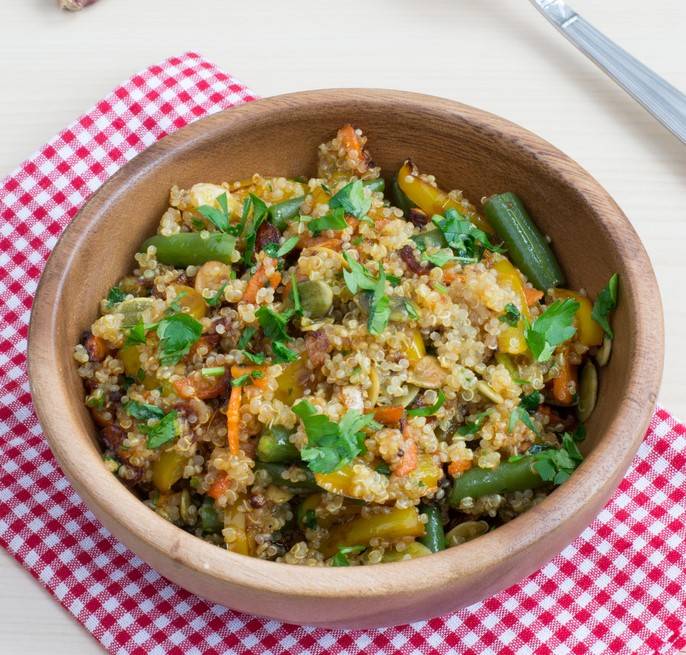 1 cup quinoa, rinsed
1 Tbsp (your best oil)
2 cups broth
2 Tbsp tamari
1 Tbsp fresh ginger, minced
1 clove garlic
2 scallions, thinly sliced
In a medium saucepan over medium heat, heat oil. Stir in quinoa and toast for 2 minutes.
Add broth, tamari, ginger, and garlic. Bring to a boil. Cover and reduce heat to low.
Cook for 25-30 minutes. Fluff with a fork and top with scallions prior to serving.
Orignally Posted on
Updated on
Share this:
Ready to discover a healthier you? Order your report and use the GenoPalate app to start eating for your genes.
Buy Now!
Related Posts
Sorry, there are no related posts