Leafy vegetables are some of the most nutrient dense foods we can consume. You may, however, be wondering how to use these foods for more than just making a salad.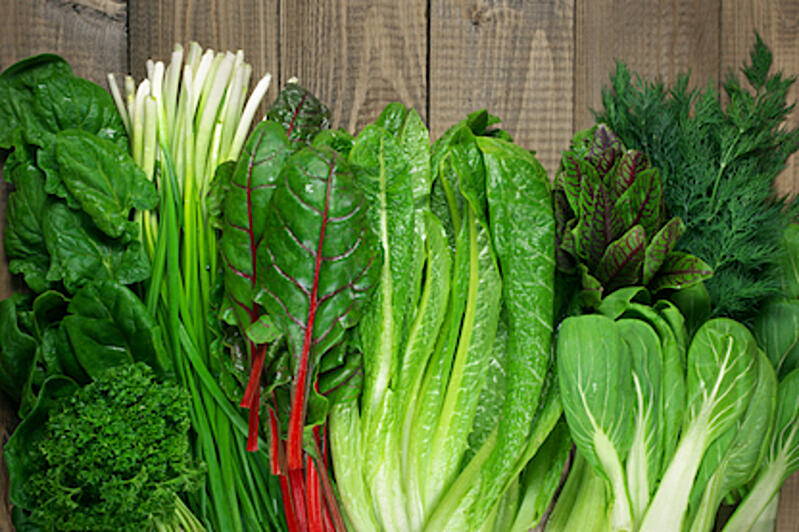 Boiling greens in a covered pot can be a simple and healthy way to enjoy your greens. Seasonings such as pepper, garlic, or red pepper flakes can be added after the greens are drained.
Cooked greens can be incorporated into soups, stir fry and pasta dishes. Incorporating greens in these mixed dishes may limit flavors for picky eaters, while still packing a nutritious punch.
Greens such as collard or mustard are more firm, similar to romaine lettuce. Use lightly blanched greens in place of romaine in recipes to enjoy a boost of vitamin C and calcium.
1 bunch collard greens with ribs removed and leaves chopped




1 Tbsp oil of choice




1 clove garlic, minced




1/4 cup dry white wine (or water)




Salt and pepper to taste
Heat oil in large pan over medium heat. Add garlic and cook for 1 minute.

Add greens and a pinch of salt.

Add wine or water, cover, and cook for 6 minutes.

Salt and pepper to taste.
GenoPalate Challenge
Incorporate one of your top leafy greens into a dish