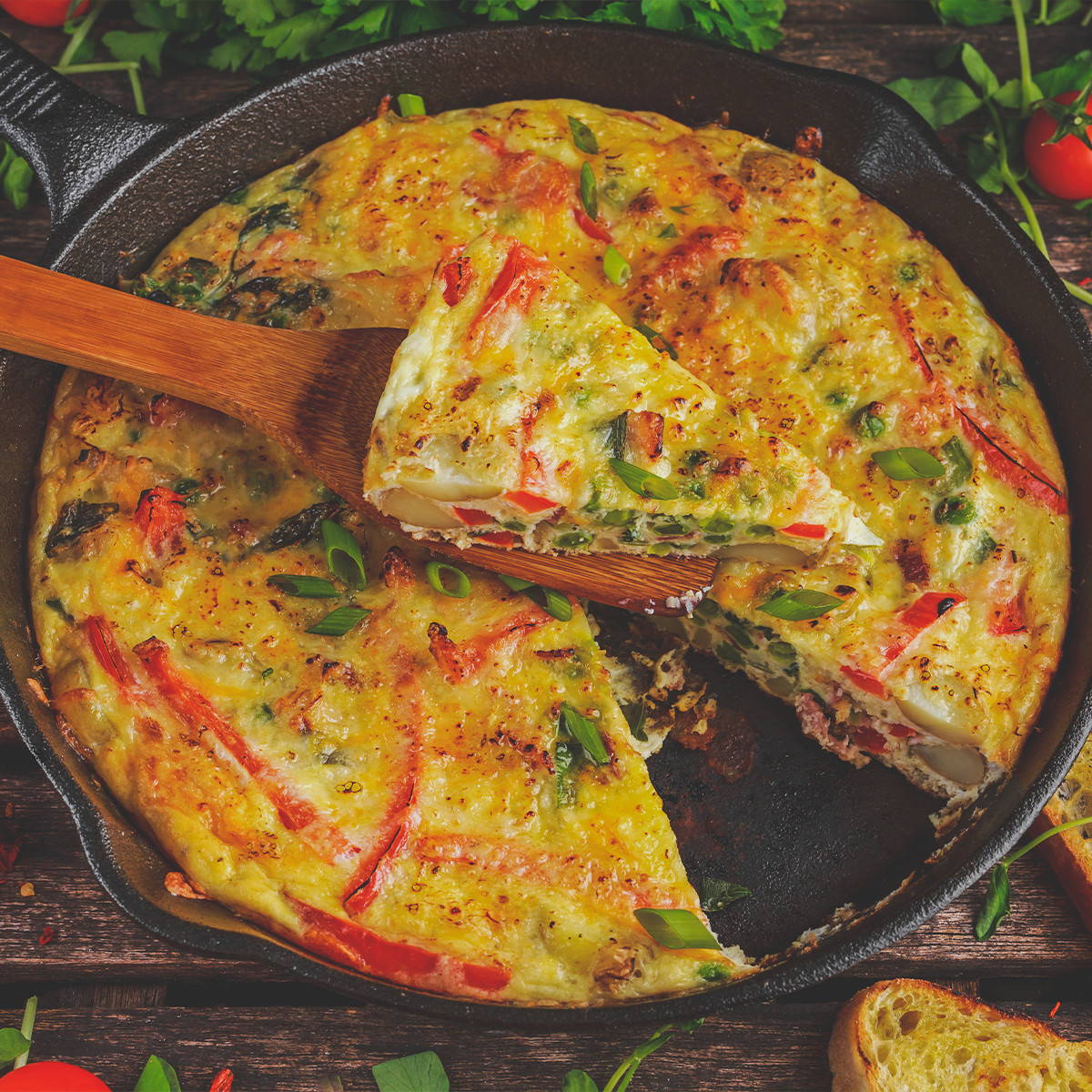 7 large eggs, beaten
1 ½ cup zucchini, chopped
1 ½ cup red onion, sliced thin
2 Tbsp oil on your GenoPalate shopping list
¼ tsp ground pepper
½ tsp salt
4 oz fresh mozzarella balls
3 Tbsp sun dried tomatoes, chopped
¼ cup sliced basil, fresh

Preheat broiler. In large, oven safe skillet heat oil over medium high. Add onion, zucchini and cook until soft. (about 3-5 minutes)
Whisk eggs, salt and pepper in a bowl. Pour eggs over vegetables in skillet. Lift eggs and the edges to allow uncooked egg to move from the middle. Cook for 2 minutes or until the eggs set. Top with mozzarella and sun-dried tomatoes. Place skillet until broiler 1-2 minutes or until eggs are slightly brown. Let stand for 3 minutes and top with basil.
Run a spatula around the edge, then move underneath to release the frittata from the pan. Cut into 4 slices then serve.