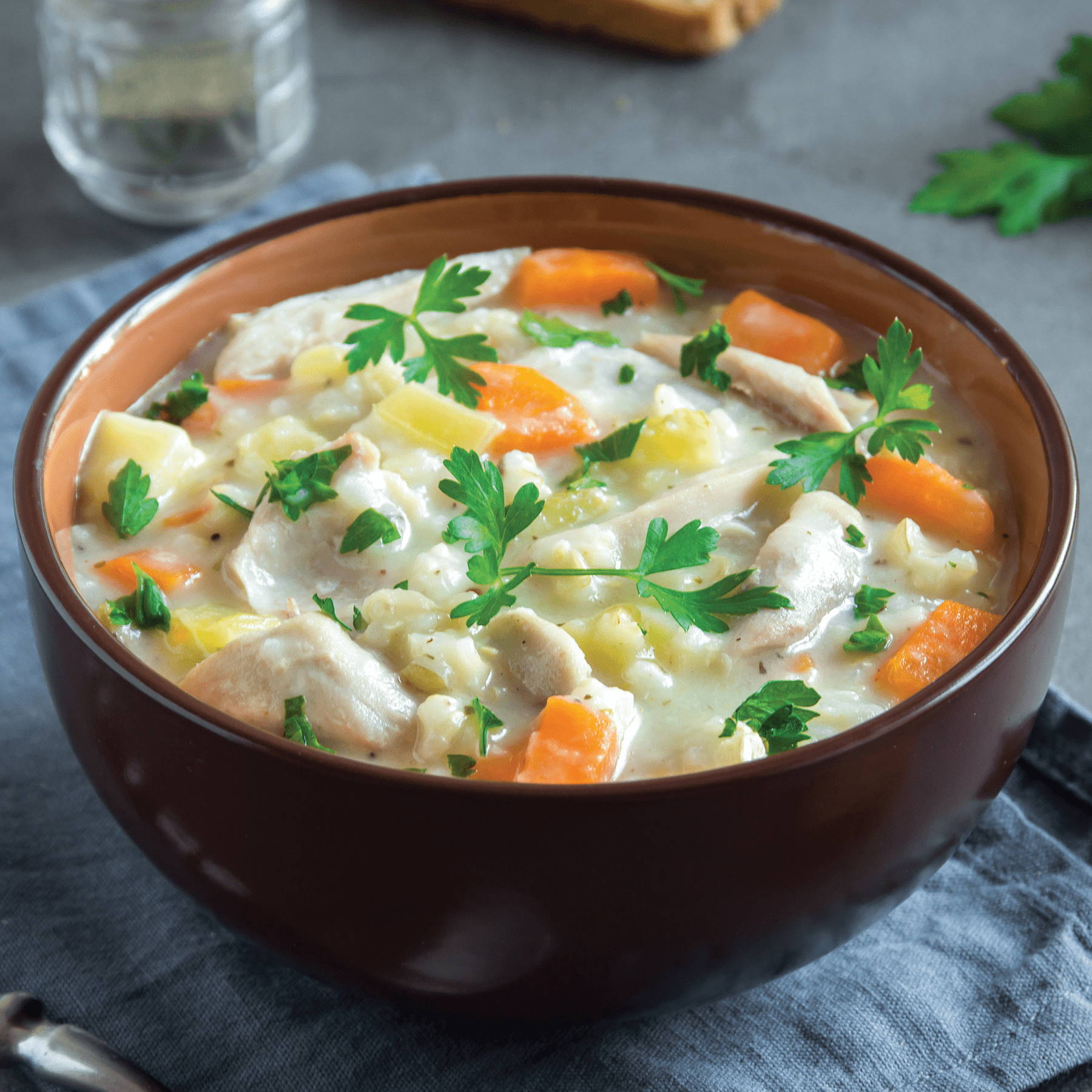 16oz canned navy beans, drained and rinsed
16oz low sodium chicken broth
1 pound ground turkey
½ onion, diced
2 bay leaves
2 stalks celery, diced
4 carrots, chopped
1 14 ounce can fire roasted tomatoes, diced
2 Tbsp Italian seasoning (basil, oregano mix)
2 Tbsp romano cheese
Salt and pepper to taste
In a large pot, cook turkey over medium high heat until browned, remove from the pot and set aside. Add onion, celery and carrots. Saute for 5 minutes or until onions are translucent.
Add broth and remaining ingredients except for the cheese and bring to a boil. Once boiling, reduce heat and simmer for 1 hour. Discard bay leaves. Serve immediately, garnished with cheese.