Written by GenoPalate
Thai Cabbage Slaw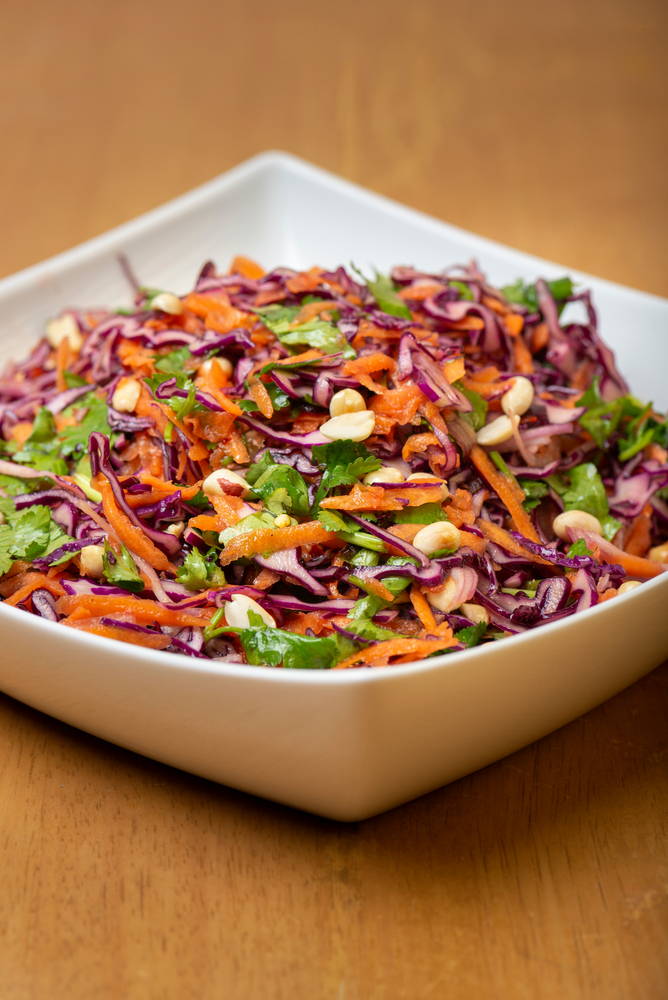 6 cups red cabbage, thinly sliced

2 Tbsp peanut butter

1 Tbsp spicy mustard

1 Tbsp toasted sesame oil

1 Tbsp soy sauce

2 tsp peeled and grated fresh ginger

1 tsp agave nectar (or honey)

2 Tbsp lime juice

¼ cup sliced fresh basil

3 green onions, thinly sliced on diagonal

2 Tbsp peanuts, roasted and chopped
Whisk together sauce: peanut butter, mustard, sesame oil, soy sauce, ginger, nectar, and lime juice.

Add cabbage, basil, and green onions to the sauce, and toss to coat. Add chopped peanuts as garnish.
Share this:
Ready to discover a healthier you? Order your report and use the GenoPalate app to start eating for your genes.
Buy Now!
Related Posts
Sorry, there are no related posts