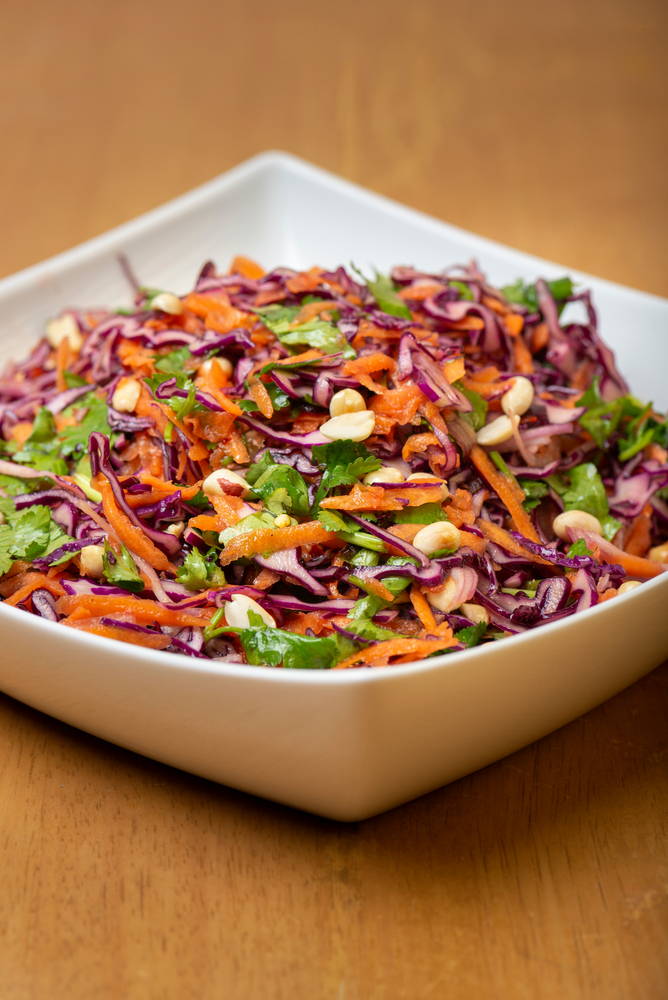 6 cups red cabbage, thinly sliced

2 Tbsp peanut butter

1 Tbsp spicy mustard

1 Tbsp toasted sesame oil

1 Tbsp soy sauce

2 tsp peeled and grated fresh ginger

1 tsp agave nectar (or honey)

2 Tbsp lime juice

¼ cup sliced fresh basil

3 green onions, thinly sliced on diagonal

2 Tbsp peanuts, roasted and chopped
Whisk together sauce: peanut butter, mustard, sesame oil, soy sauce, ginger, nectar, and lime juice.

Add cabbage, basil, and green onions to the sauce, and toss to coat. Add chopped peanuts as garnish.