Written by GenoPalate
Spinach Manicotti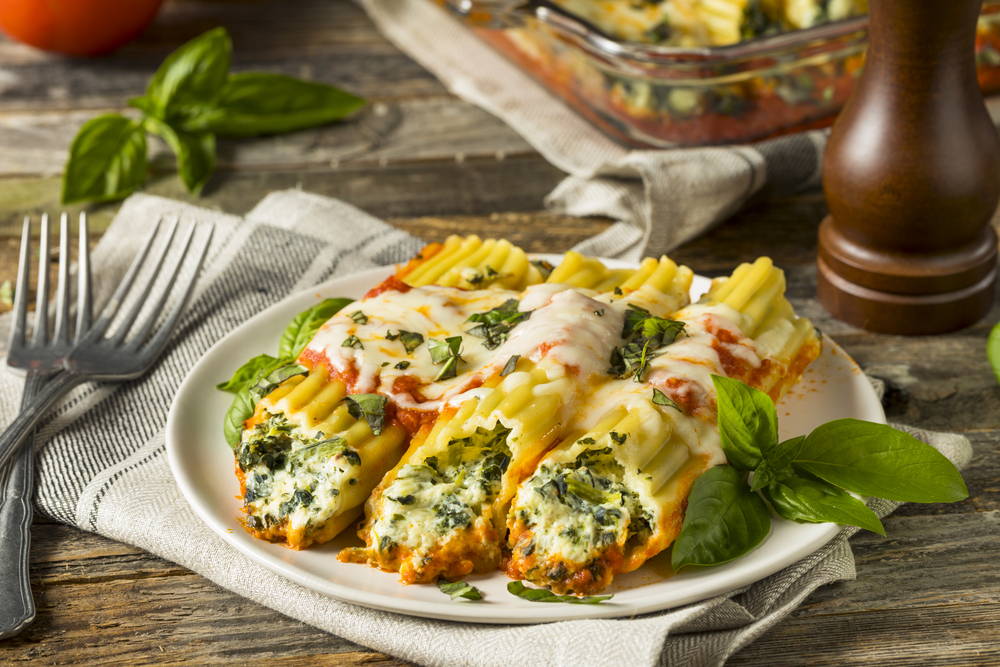 1 cup spinach
2 Tbsp oil
2 full, precooked lasagna sheets
1 cup ricotta cheese, skim
¼ cup fontina cheese, shredded
½ cup marinara sauce
Add oil and spinach to saucepan and cook until wilted. Chop cooked spinach.
Stir together ricotta cheese, fontina cheese, and spinach.
Heat marinara sauce in a small saucepan.
Spread cheese and spinach mixture on one side of each lasagna sheet. Roll sheet to create ricotta filled tube.
Top with marinara sauce.
Orignally Posted on
Updated on
Share this:
Ready to discover a healthier you? Order your report and use the GenoPalate app to start eating for your genes.
Buy Now!
Related Posts
Sorry, there are no related posts