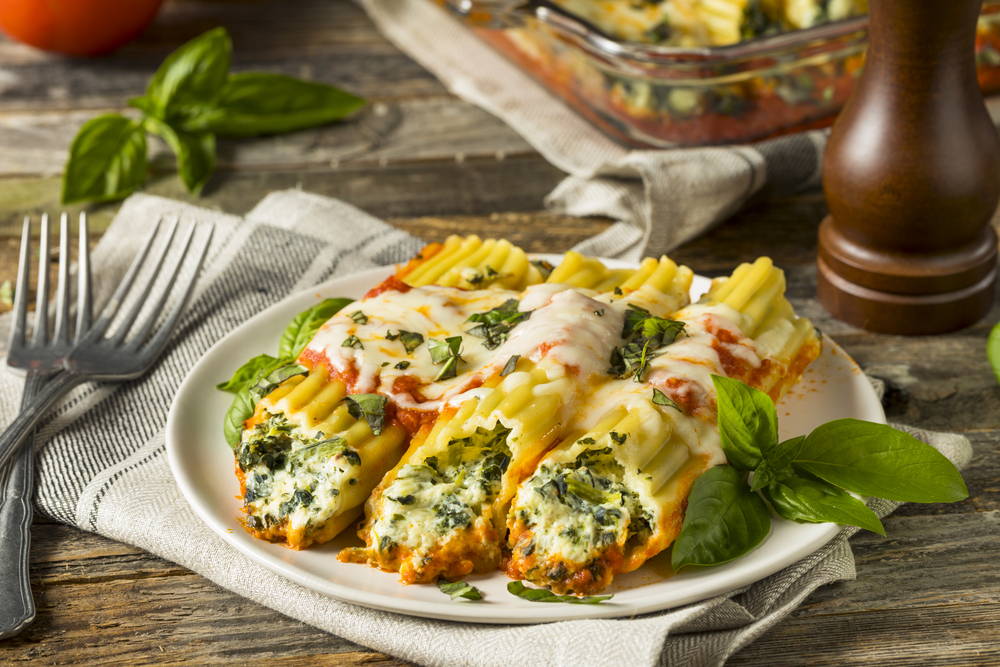 1 cup spinach
2 Tbsp oil
2 full, precooked lasagna sheets
1 cup ricotta cheese, skim
¼ cup fontina cheese, shredded
½ cup marinara sauce
Add oil and spinach to saucepan and cook until wilted. Chop cooked spinach.
Stir together ricotta cheese, fontina cheese, and spinach.
Heat marinara sauce in a small saucepan.
Spread cheese and spinach mixture on one side of each lasagna sheet. Roll sheet to create ricotta filled tube.
Top with marinara sauce.