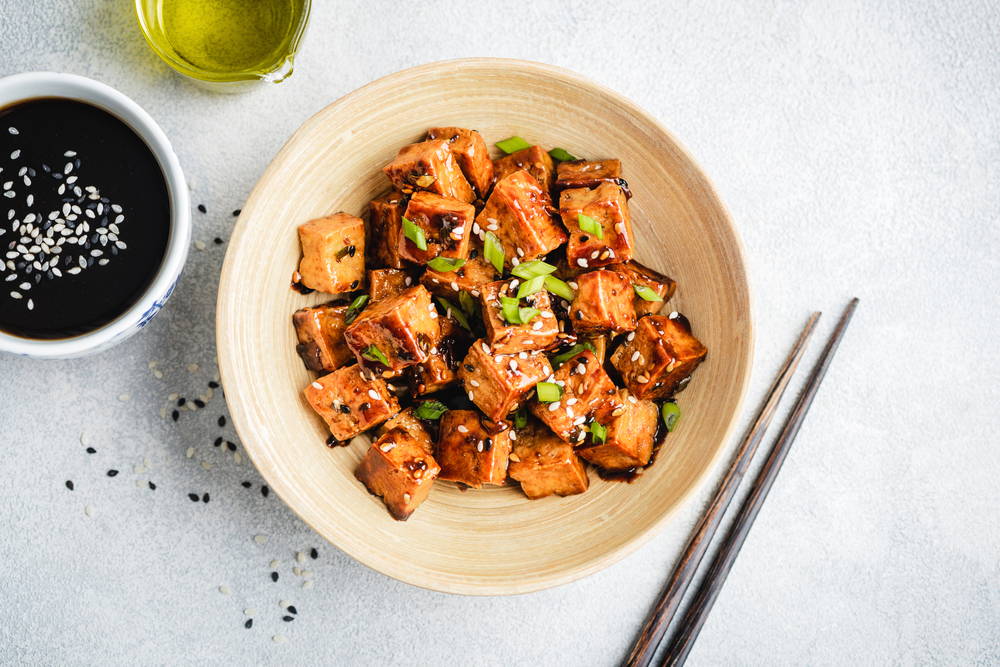 8 ounces extra firm tofu, cut into triangles, drained
4 Tbsp salsa
2 tsp oil
1 Tbsp Sriracha
3 cloves garlic, minced
½ tsp cumin
1 Tbsp lemon juice
1 tsp salt
To drain the tofu, lay slices on a stack of paper towels; top with additional paper towels and then place a heavy skillet on top to press out the liquid for about 10 minutes.

While the tofu is draining, combine the remaining ingredients in a container with a lid. Marinate the tofu for 1 hour minimally.

Preheat the oven to 400 degrees. Lay tofu on a greased baking sheet in a single layer. Bake for 10 minutes, flip over, and bake for another 10 minutes.