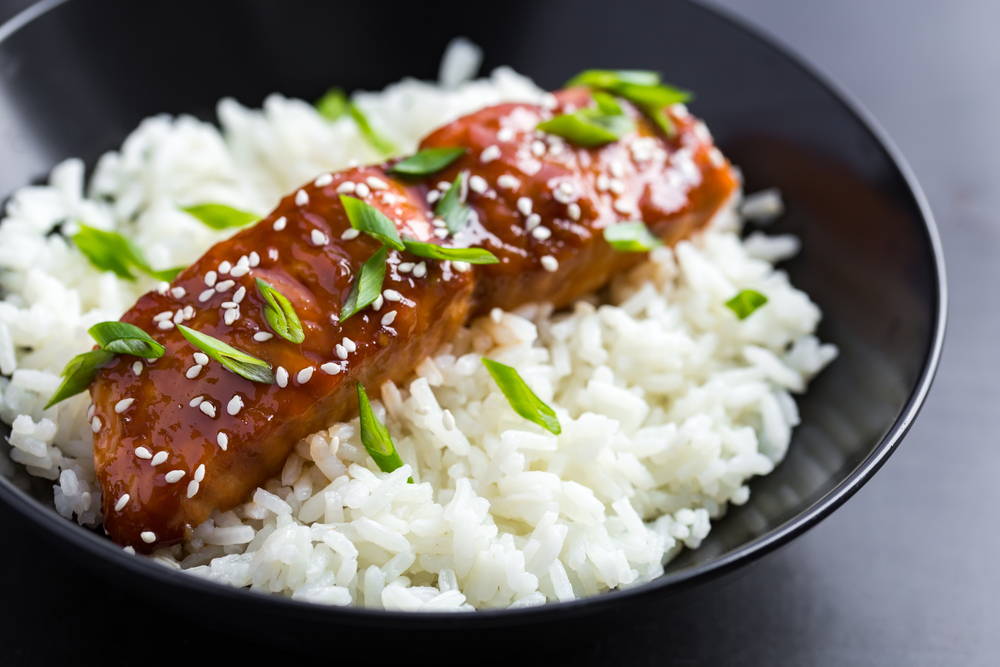 ¾ cup cooked rice

Soy sauce to taste, optional

1-2 teaspoons oil, to taste

1 cup spinach leaves

Zest of 1/8 lemon

1 ounce smoked trout

1 lemon wedge

1 sprig cilantro, chopped

1 teaspoon toasted walnuts, to taste
Season the cooked rice to taste with soy sauce and place in a large, wide bowl.

Stalk the salad greens and cut crosswise into thin strips. Toss with the oil and pile over the rice, or toss with the rice. Break up the smoked trout and place on top of the spinach. Squeeze on a few drops of lemon juice and top with the cilantro. Scatter on the lemon zest, sprinkle on the nuts, and serve.