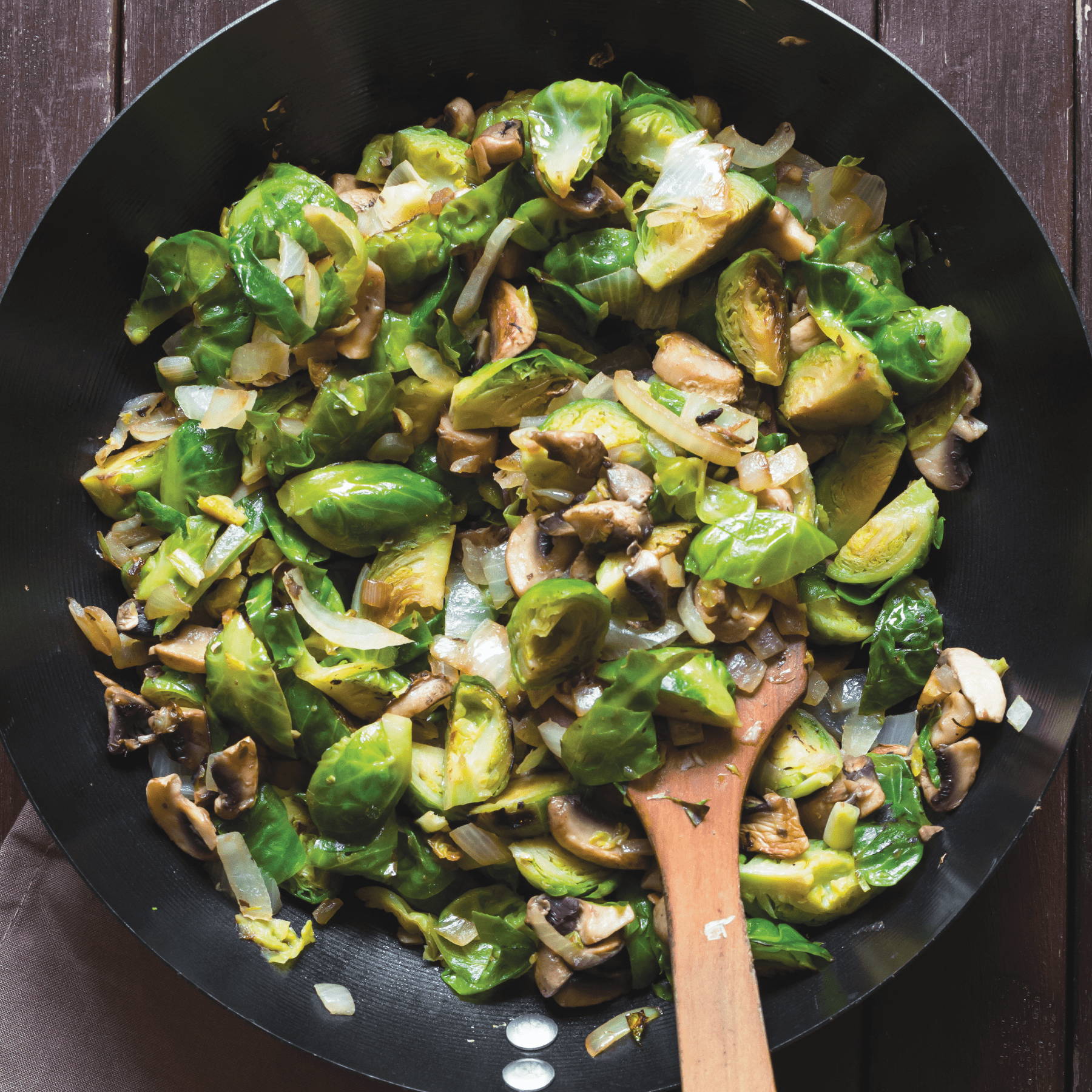 2 Tbsp oil
1 lb brussels sprouts, thinly sliced with ends removed
8 oz, baby portabella mushrooms
2 cloves garlic, minced
1 tsp fresh rosemary, chopped
1 Tbsp fresh lemon juice
Salt and pepper to taste
Heat oil in a 12 inch skillet over medium high heat.
Add brussels sprouts, mushrooms, garlic and rosemary. Reduce heat to medium and cook, stirring for 7 minutes or until sprouts are tender.
Stir in lemon juice, salt and pepper to taste. Serve.