Written by GenoPalate
Pizza with Ricotta, Artichokes, and Onions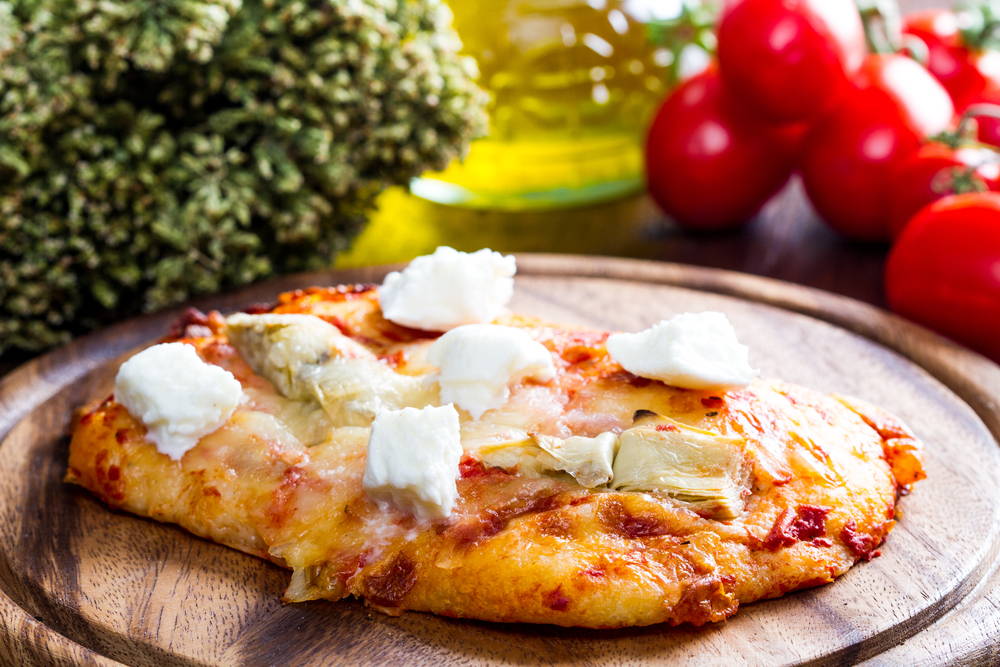 1 pound store-bought pizza dough
1 ⅔ cups ricotta cheese
1 jar (10 ounces) artichoke hearts, thinly sliced
1 red onion, thinly sliced
Salt and pepper
Preheat oven to 450 degrees.
Roll pizza dough into a 10-by-14-inch oval; transfer to a baking sheet. Spread with ricotta cheese; season with salt and pepper.
Scatter artichokes over cheese along with red onion. Drizzle with oil; bake until golden, 25 to 30 minutes.
Share this:
Ready to discover a healthier you? Order your report and use the GenoPalate app to start eating for your genes.
Buy Now!
Related Posts
Sorry, there are no related posts