Written by GenoPalate
Mediterranean Roasted Artichokes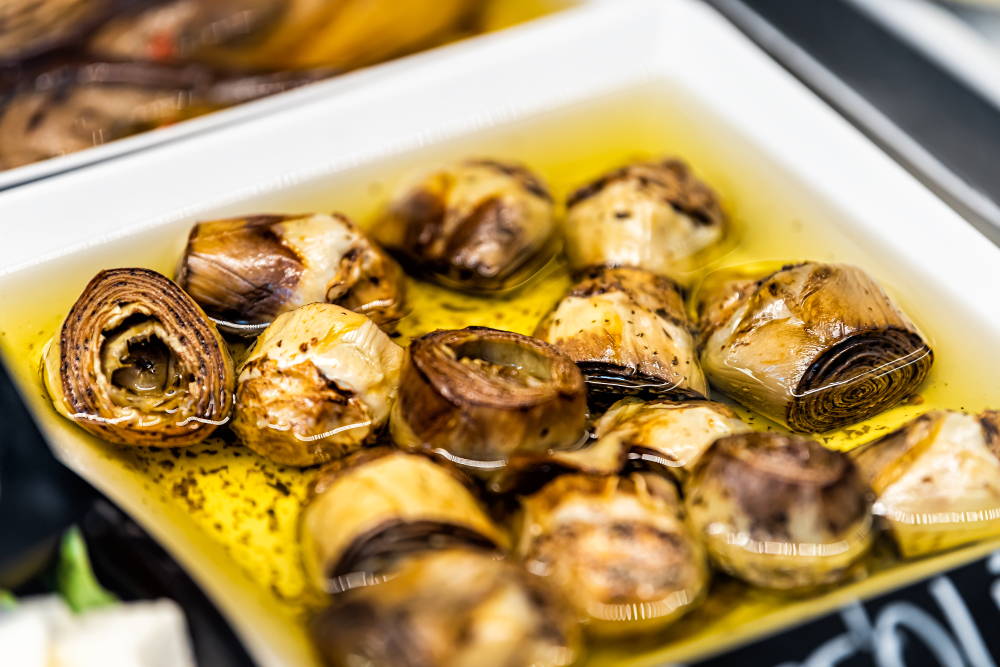 3 large globe artichokes
3 tsp lemon juice
Salt and pepper
2 Tbsp oil
6 garlic cloves, peeled
1 small shallot, thinly sliced
1 Tbsp capers
Crumbled feta cheese to taste
½ cup chopped fresh dill
¼ cup fresh lemon juice
1 tsp honey
Salt and pepper
Clean artichokes by cutting off the stem. Peel off outer layers by hand. Once to the softer layers, cut off ¾ inches from the top, then cut artichoke length-wise. Remove "hairs" from inside the artichoke with a paring knife.
Add ½ tsp of lemon to surface of artichoke
Place artichoke on baking sheet with tinfoil and season with salt and pepper. Also put garlic cloves on baking sheet and drizzle with oil. Close tinfoil around artichokes and garlic. Roast at 400 degrees (F) for 40 minutes
Remove roasted garlic and place in a food processor with other dressing ingredients. Pulse until smooth.
Serve artichokes with dressing drizzled on top. Top with shallots, capers, and crumbled feta cheese.
Orignally Posted on
Updated on
Share this:
Ready to discover a healthier you? Order your report and use the GenoPalate app to start eating for your genes.
Buy Now!
Related Posts
Sorry, there are no related posts