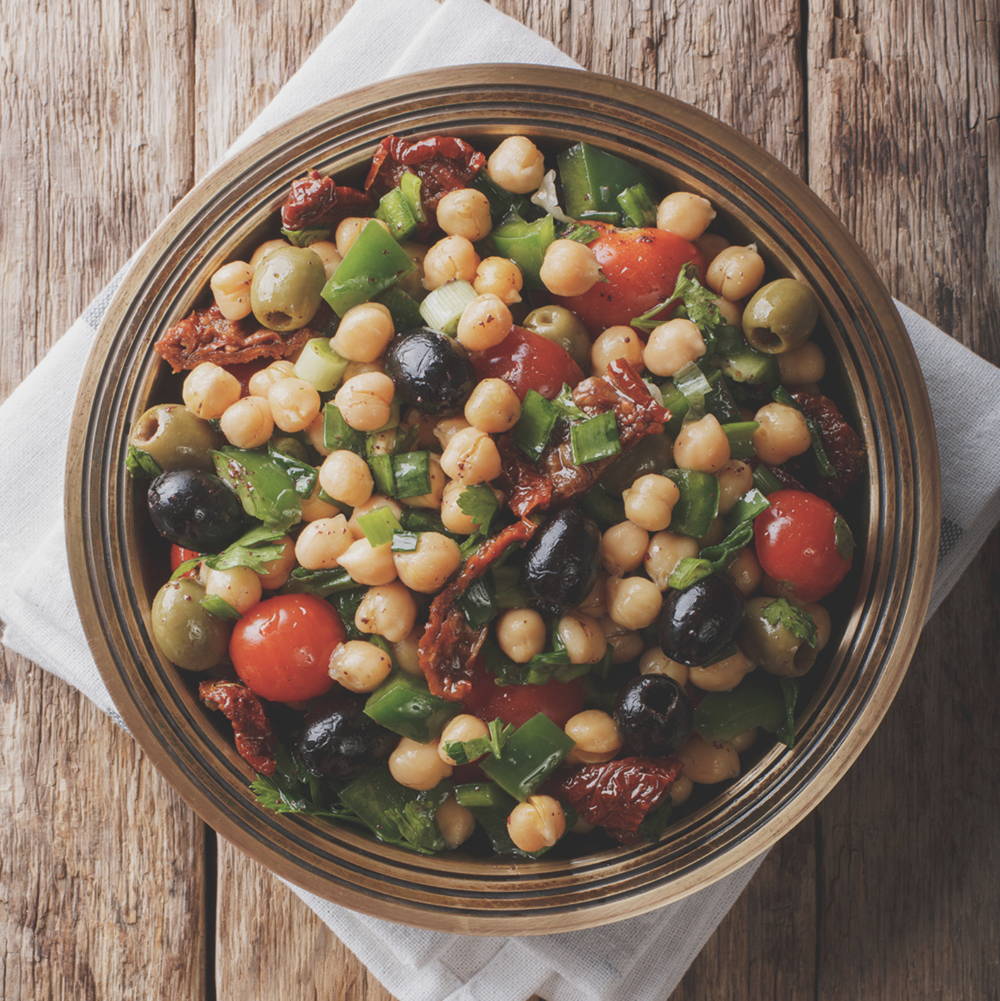 1 can garbanzo beans, drained and rinsed
1 can kidney beans, drained and rinsed
1 cup cherry tomatoes, halved
1 cup cucumber sliced, and halved
½ cup black or kalamata olives
½ cup feta cheese (omit if very sensitive to lactose)
¼ cup extra virgin olive oil
4 tbsp red wine vinegar
1 tsp dried oregano
1 garlic clove, minced

Mix olive oil, red wine vinegar, oregano and garlic.
Combine remaining ingredients in large bowl.
Add olive oil mixture.