Written by GenoPalate
Lentil Salad with Balsamic Vinaigrette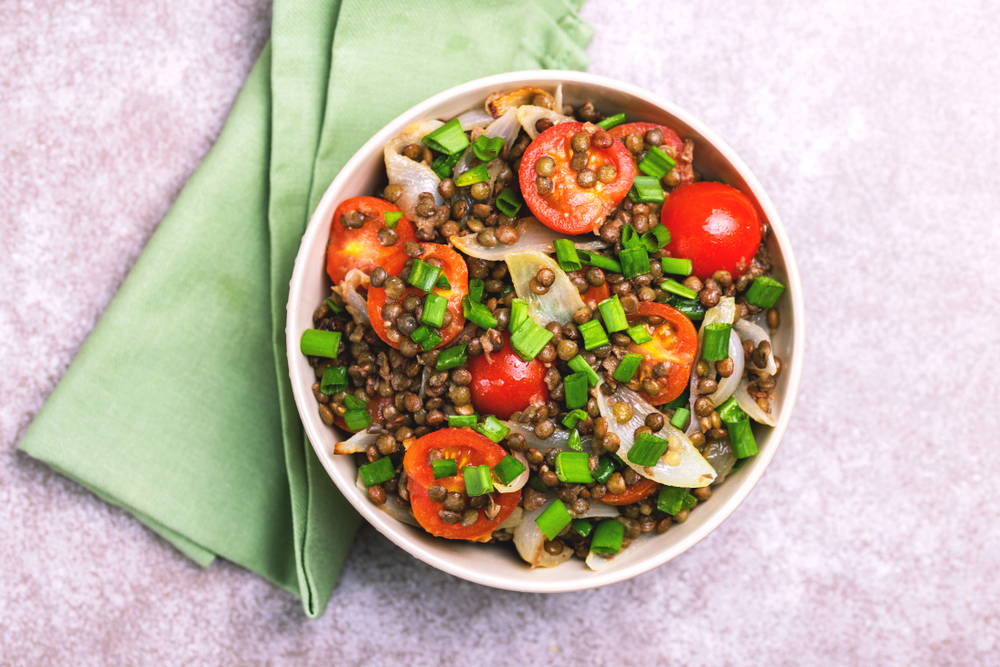 1 cup dried lentils
2 garlic cloves, minced
½ cup parsley, chopped
2 Tbsp oil
3 Tbsp balsamic vinegar
2 tsp dijon mustard
2 cups of spinach
Fill a medium saucepan with 3 cups of water and heat to boil. Add lentils and half of the garlic.
Reduce heat and simmer for 20 minutes or until lentils are tender. Drain.
Stir oil, mustard, balsamic vinegar and remaining garlic together in a small saucepan.
Cook over low heat until warm.
Dress lentils with sauce and combine. Serve lentils, greens and parsley. Toss and top with feta before serving.
Share this:
Ready to discover a healthier you? Order your report and use the GenoPalate app to start eating for your genes.
Buy Now!
Related Posts
Sorry, there are no related posts