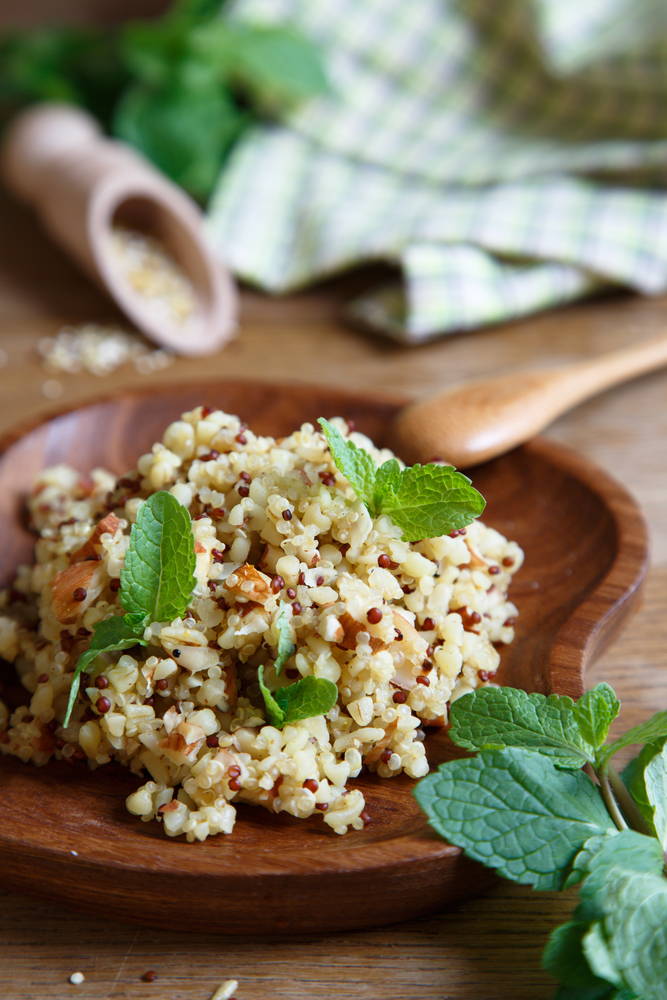 1 cup quinoa, rinsed

2 cups water or broth

3 scallions, sliced with root end removed

1 Tbsp oil

1 clove garlic, minced

1 Tbsp lemon juice

3 Tbsp mint leaves, chopped

¼ cup pumpkin seeds, chopped

¼ tsp salt
Rinse quinoa until the water runs clear in a fine mesh sieve, drain.

Add quinoa to a medium pot with two cups of water, salt, and rosemary and bring to a boil.

Cover and reduce heat to medium low, simmer for 15-20 minutes or until water is absorbed.

After quinoa is cooked, place in a large bowl and add the remaining ingredients. Toss to combine.