Written by GenoPalate
Kohlrabi Slaw (Vegan)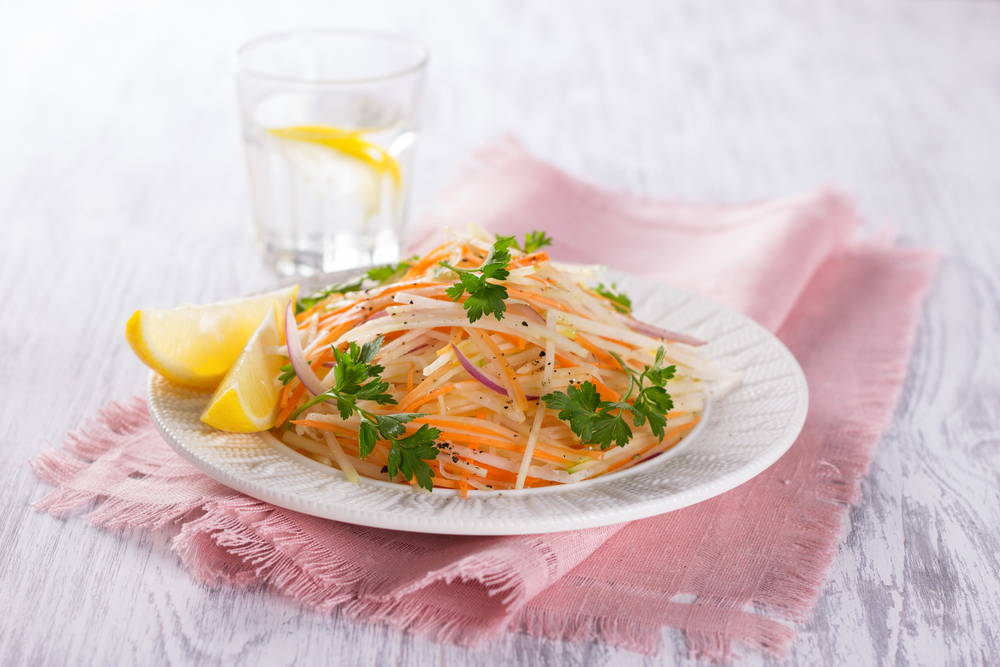 6 cups kohlrabi cut into matchsticks, or grated in a food processor
¾ cups cilantro
¼ cup scallion
½ jalapeño, minced
Juice and lime zest from 1 lime
¼ cup oil
¼ cup fresh orange juice
Juice from 1 large lime
¼ cup agave
½ tsp salt
1 Tbsp rice wine vinegar
Peel off rough skin of Kohlrabi, cut off the top and bottom, cut in half, and then cut into ¼ inch matchsticks (if not using a food processor).
Place matchsticks in a large bowl with cilantro, scallions, jalapeno, and lime juice and zest.
Whisk together dressing in a small bowl, toss with slaw.
Share this:
Ready to discover a healthier you? Order your report and use the GenoPalate app to start eating for your genes.
Buy Now!
Related Posts
Sorry, there are no related posts