Written by GenoPalate
Jalapeno Honey Salmon Salad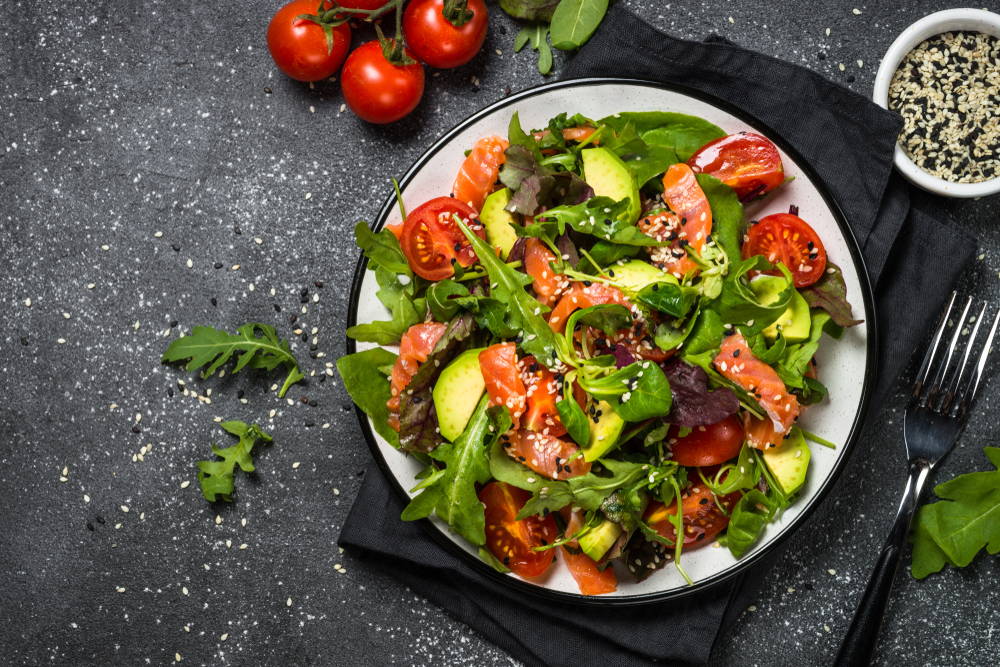 2 Tbsp oil
½ lb salmon
4 Tbsp lime juice
2 cloves garlic, minced
1 jalapeno cut into thin rings
2 Tbsp honey
4 cups lettuce, roughly chopped
1 avocado, sliced
1 scallion, sliced
To make the dressing, combine all ingredients except for the salmon in a bowl and mix. Set aside 2 Tbsp of dressing to finish the salad.

Heat a large skillet over medium heat and add oil. When oil is shimmering, add salmon with skin side up. Cook for 6 minutes on each side.

Add honey lime mixture over salmon and cook for an additional 7 minutes.

Prepare the salad ingredients by combining the salad ingredients and toss to mix. Toss with dressing and top with salmon and dress with remaining prepared salad dressing.
Share this:
Ready to discover a healthier you? Order your report and use the GenoPalate app to start eating for your genes.
Buy Now!
Related Posts
Sorry, there are no related posts