Written by GenoPalate
Grilled Baby Beets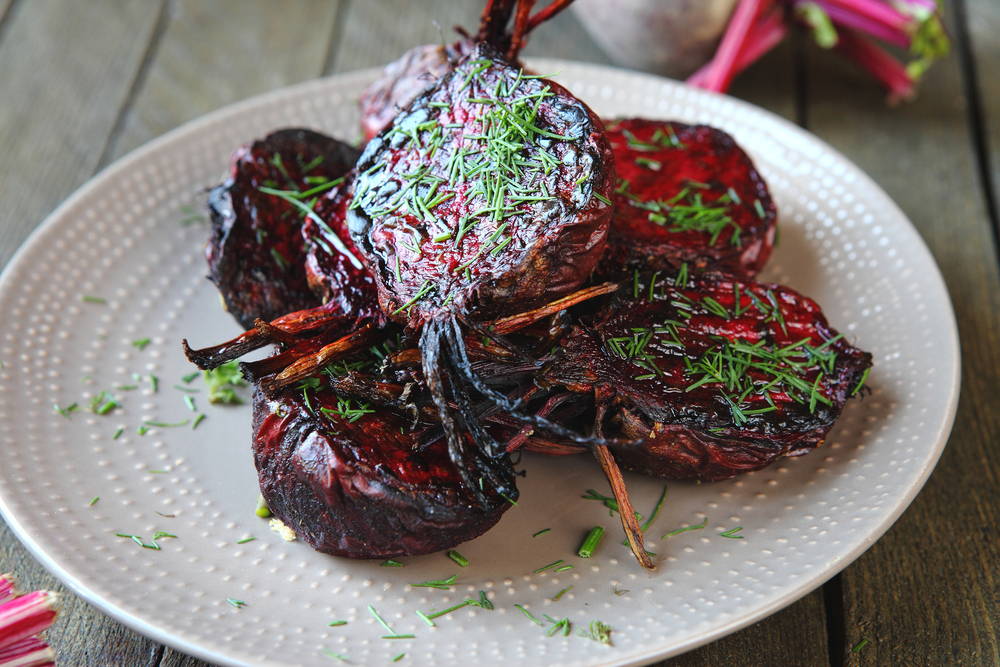 ⅓ cup seedless raspberry jam

1 Tbsp raspberry vinegar or red-wine vinegar

1 Tbsp fresh thyme, plus more for garnish

1 pound baby beets, scrubbed and trimmed as desired

1 Tbsp oil

1 tsp garlic powder

¼ tsp salt

4 ounces goat cheese, softened

1 cup fresh raspberries for garnish
Preheat the grill to medium-high.

Stir together jam and vinegar in a microwave-safe bowl. Microwave on high for 30 seconds. Stir in thyme.

Leave beets smaller than 1 inch wide whole. If larger, cut lengthwise into 1-inch wedges. Toss the beets in a large bowl with oil, garlic powder and salt.

Grill the beets, turning occasionally, until slightly charred, about 10 minutes. Brush with half of the raspberry glaze and continue to cook until tender, 5 to 10 minutes more.
Share this:
Ready to discover a healthier you? Order your report and use the GenoPalate app to start eating for your genes.
Buy Now!
Related Posts
Sorry, there are no related posts