Written by GenoPalate
Greek Yogurt Bark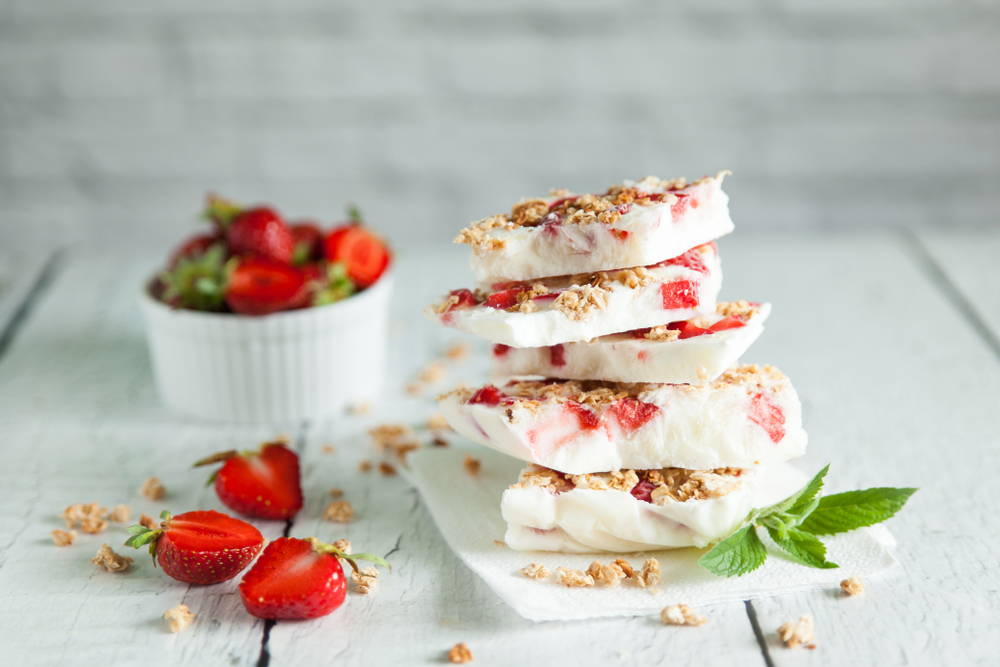 32oz. tub vanilla greek yogurt
Mix-ins: Nuts, seeds, dried fruit, jam, nut butter, dark chocolate chips, the options are endless!
Stir yogurt and all your mix-ins together in a bowl
Spread out on a sheet pan covered in parchment paper to a 1/4-1/2 inch thickness
Top with extra mix-ins
Put in freezer to harden
Once hardened, break up into bark pieces
Store in airtight container in freezer
Share this:
Ready to discover a healthier you? Order your report and use the GenoPalate app to start eating for your genes.
Buy Now!
Related Posts
Sorry, there are no related posts