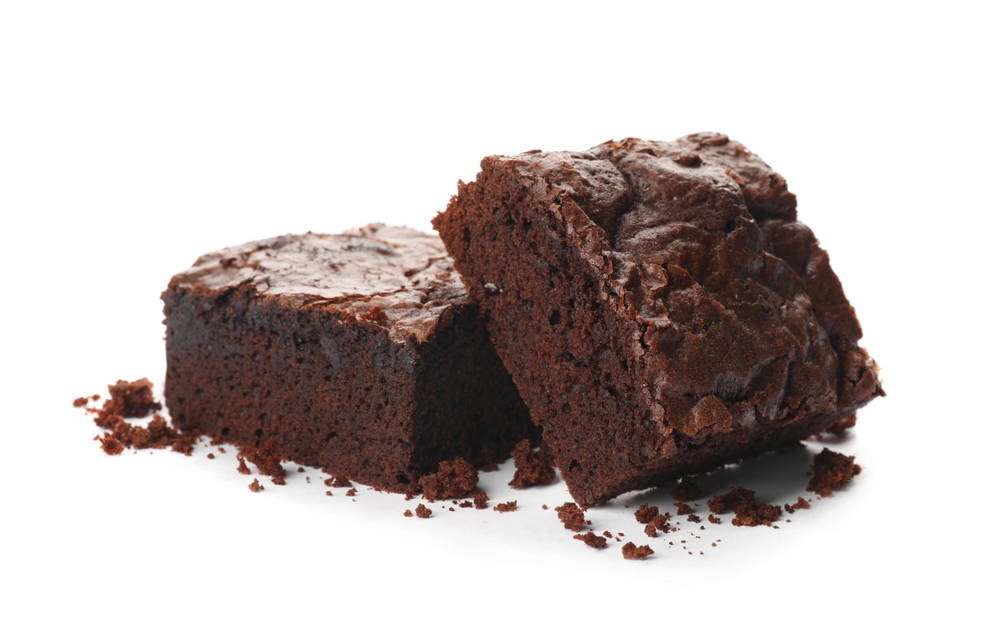 ½ cup quick oats

½ cup chocolate chips

1 ½ cup black beans, canned, drained, rinsed

¼ cup oil

½ cup maple syrup

½ tsp baking powder

3 Tbsp cocoa powder, unsweetened

1 tsp vanilla extract

⅛ tsp kosher salt
Gather all ingredients and equipment.

Preheat the oven to 350 F.

In a small blender, blend oats on high speed to create a fine powder. Move the oats to a medium sized bowl.

In a microwave safe bowl, add chocolate chips and microwave for 30 seconds. Remove and stir. Microwave for another 30 seconds or until thoroughly melted.

Drain black beans in a colander and thoroughly rinse them off.

In a pitcher blender, combine chocolate, black beans, oil, syrup, baking powder, cocoa powder, vanilla, and salt. Blend on high speed until very smooth.

Fold the oats and chocolate mixture together and transfer to a greased mini or regular muffin pan. Fill cups ¾ of the way.

Bake at 350 F for 8-12 minutes or until a toothpick inserted in the center of a brownie comes out mostly clean.

Cool for 5 minutes before removing from the muffin tin.