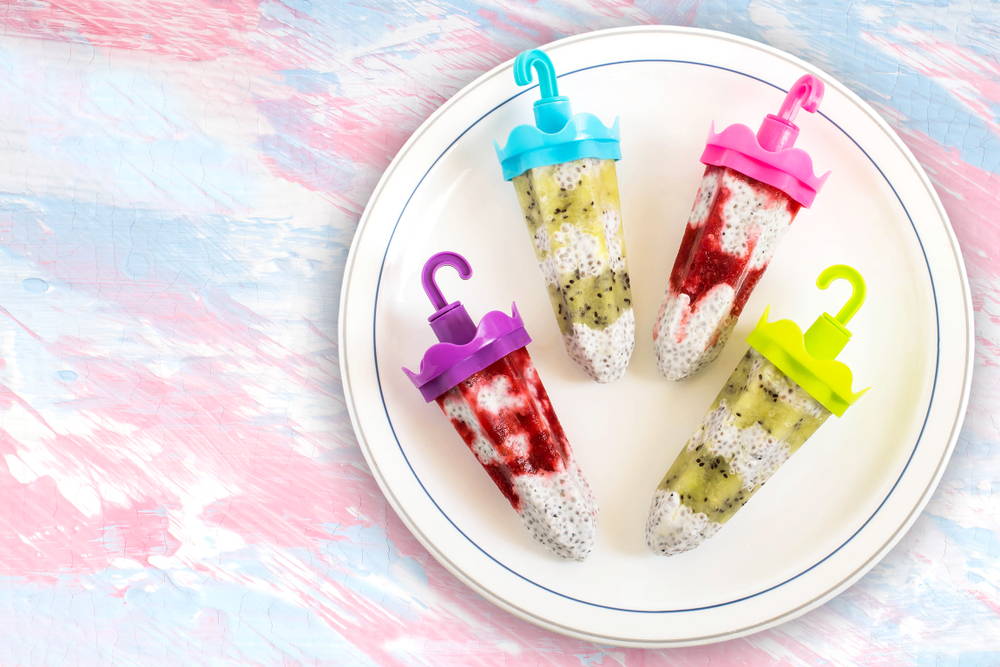 1- 14 oz can full fat coconut milk (or milk substitute)
2 Tbsp | 30 ml maple syrup (more or less to taste)
2 Tbsp | 30 ml freshly squeezed lemon juice
3 Tbsp black chia seeds
2 cups berries of your choice
In a medium sized mixing bowl or jar with a pourable spout, mix together the coconut milk, maple syrup, lemon juice and chia seeds. Whisk together until completely combined.
Place in the fridge for about 20 minutes to give time for the chia seeds to gel up.
When you're ready, place a few berries at the bottom of the mold. Pour the coconut milk mixture into the mold, filling about 2/3 of the way full.
Carefully add the rest of your berries to the popsicles mold until the molds are almost full. Add the popsicle sticks, cover and place in the freezer for at least 6 hours or until completely frozen.