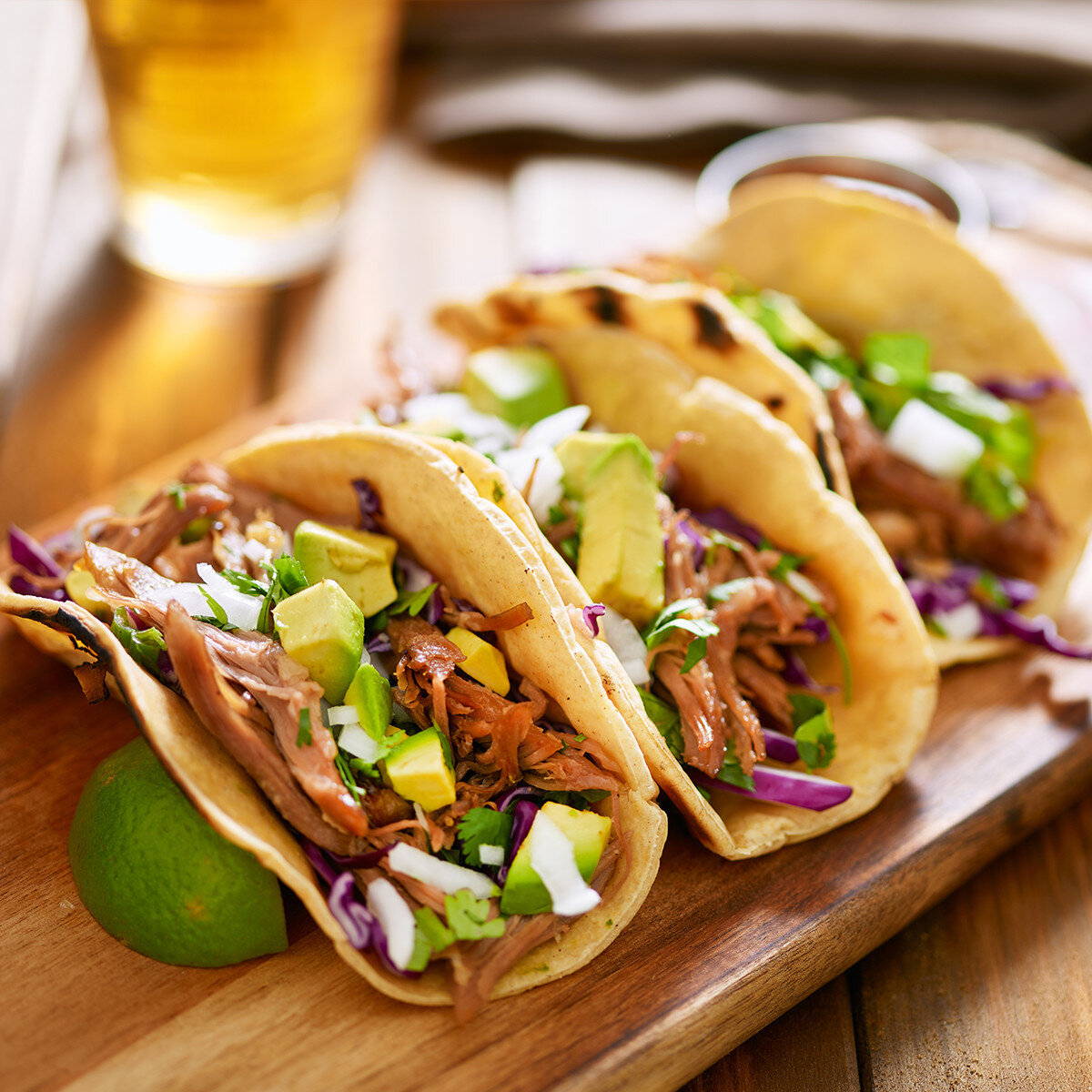 2 lbs tilapia filet
1 Tbsp oil
6 corn tortillas
1 cup cilantro, roughly chopped
½ white onion, chopped
1 lime cut into wedges
Salt and pepper to taste

Heat oil in a large skillet over medium heat.
Season fish with salt and pepper.
Cook fish for 2-3 minutes on each side, flake with a fork.
Place fish on a tortilla with cilantro, onion, and lime.
Serve with a side of black beans, tossed with diced tomato and avocado.