Written by GenoPalate
Fish Tacos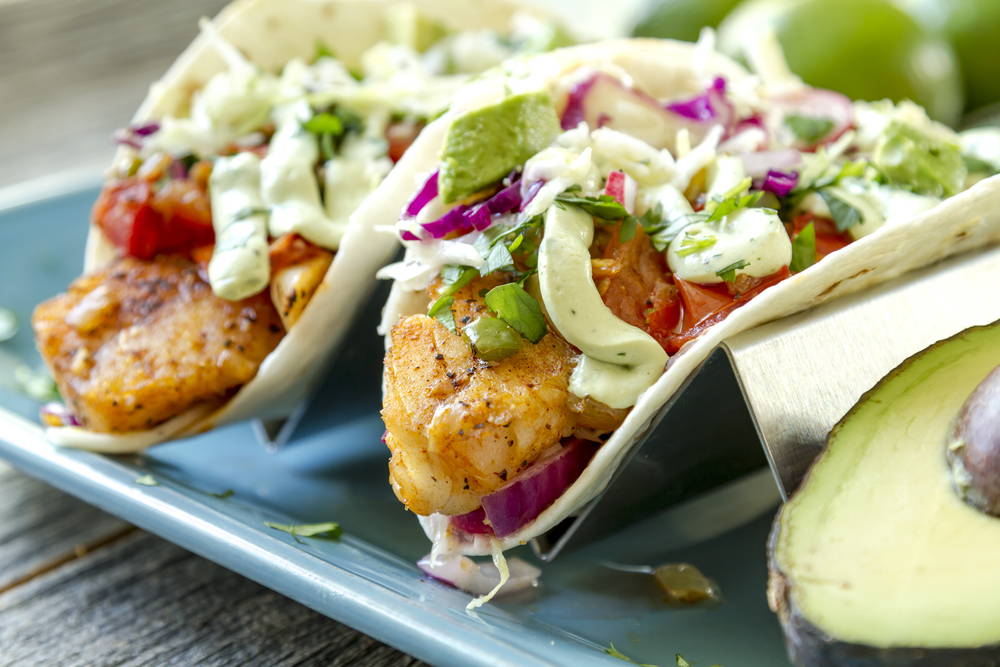 6 corn tortillas

1 lb white fish

1/2 tsp cumin

1/2 tsp chipotle chili powder

2 tsp oil

1 avocado, sliced

3 Tbsp Greek yogurt

3 tsp lime juice
Combine cumin, chipotle chili powder, salt, and pepper and mix until combined. Season fish on both sides.

In a medium skillet, add oil and warm skillet to medium heat.

Add fish and cook for 3-5 minutes. Flip and cook for another 3-5 minutes or until the fish cooked through, opaque and flaking. When fish is cooked through, flake fish into bite size pieces.

In a small dish, gently mix mayonnaise and lime juice.

Heat tortillas in a lightly oiled skillet over low heat.

Layer ingredients in tortillas. Top with lime and mayo mixture.
Share this:
Ready to discover a healthier you? Order your report and use the GenoPalate app to start eating for your genes.
Buy Now!
Related Posts
Sorry, there are no related posts