Written by GenoPalate
Crustless Quiche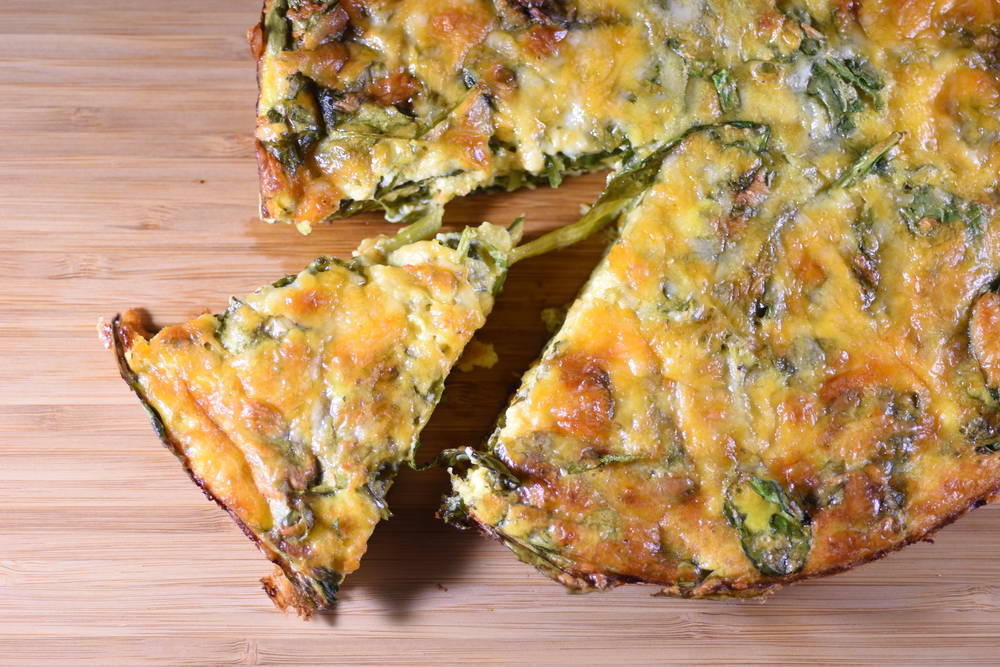 6 large eggs

3 Tbsp plain Greek yogurt

1/2 cup cheese, shredded

1 Tbsp oil

2 cups spinach

6 cherry tomato, halved

2 cloves garlic, minced

2 Tbsp chives, chopped

Salt and pepper to taste
Preheat the oven to 350 degrees.

Heat oil in a medium skillet. When hot, add spinach and cook until wilted. Add garlic and saute for an additional 30 seconds.

Whisk eggs and milk in a medium bowl, then add spinach and cheese. Pour into an 8x8 dish.

Sprinkle tomatoes into the egg mixture.

Bake at 350 degrees for 25 minutes, just until the edges puff up and the center jiggles slightly. Garnish with herbs.
Share this:
Ready to discover a healthier you? Order your report and use the GenoPalate app to start eating for your genes.
Buy Now!
Related Posts
Sorry, there are no related posts