Written by GenoPalate
Cilantro Lime Chicken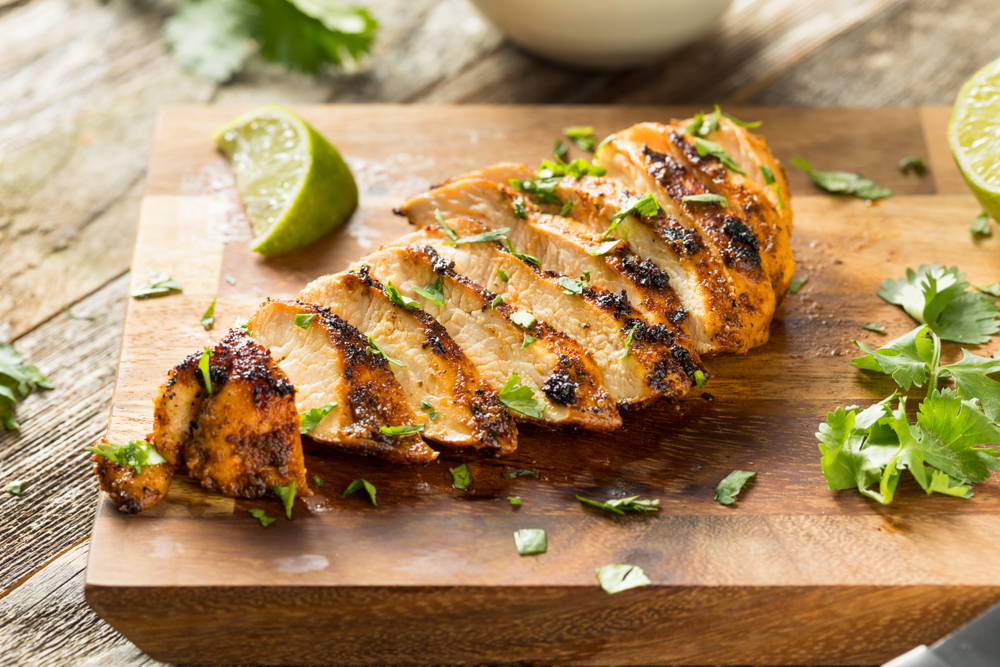 1 chicken breast
2 limes, juiced
½ tsp salt
½ tsp pepper
⅛ tsp cayenne pepper
½ cup cilantro, chopped
1 Tbsp oil
Combine all ingredients except oil in a large mixing bowl or sealable bag for at least 30 minutes.
Heat oil in a large skillet until simmering.
Add chicken and cook until brown, 5-6 minutes, then flip and cook the other side until internal heat reaches 165 degrees.
Share this:
Ready to discover a healthier you? Order your report and use the GenoPalate app to start eating for your genes.
Buy Now!
Related Posts
Sorry, there are no related posts