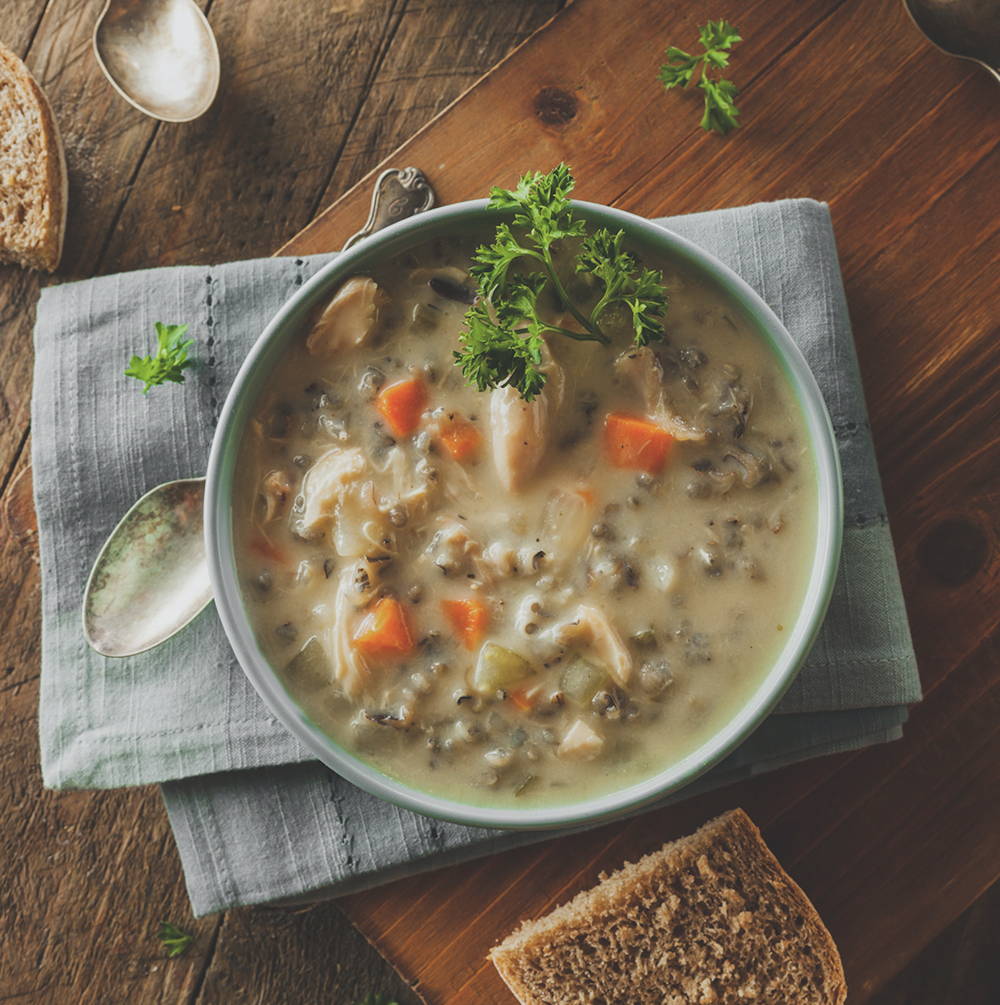 1 Tbsp oil
1 large onion, chopped
2 cloves garlic, minced
8 cups chicken broth
2 cups carrots, chopped
2 stalks celery, sliced
14.5 ounce can of diced tomatoes
¾ cup wild rice
2 cups cooked chicken cut into ½ inch pieces
2 bay leaves
3 sprigs thyme
3 sprigs rosemary
1 tsp salt
½ tsp freshly ground black pepper
3 tbsp fresh parsley
3 tbsp fresh dill (for garnish)

Heat oil in a large pot over medium heat. Add onion, cook for 5 minutes until translucent. Add garlic, cook for an additional 30 seconds. Add remaining ingredients except for parsley and dill.
Bring to a boil and simmer uncovered for 40 minutes. Add parsley, stir to combine. Serve and top with dill for garnish.