Written by GenoPalate
Banana and Beet Smoothie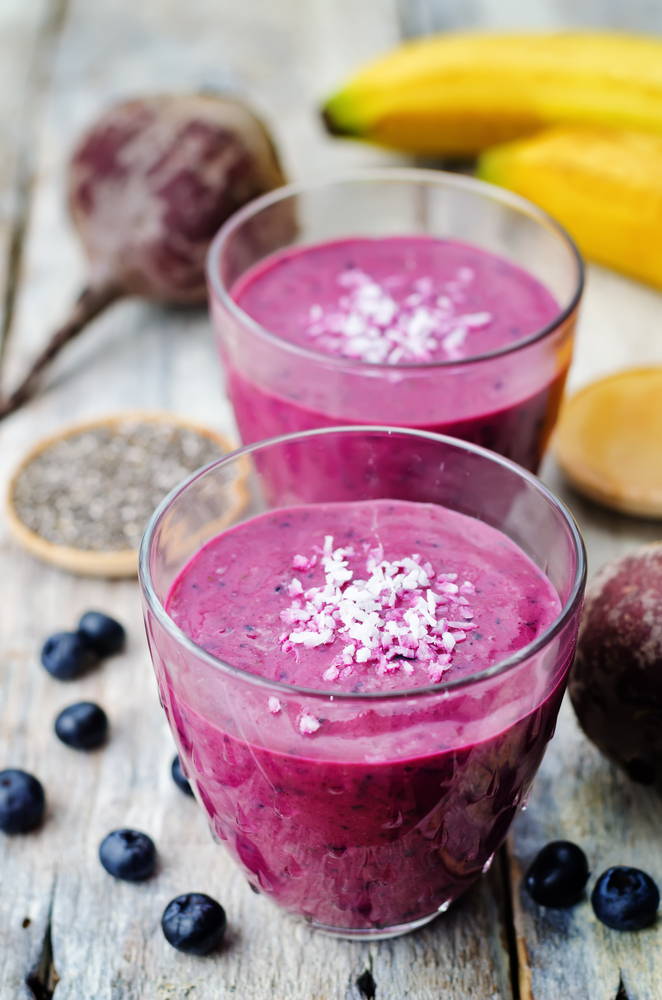 3 beets, prepackaged, steamed with liquid
1 banana
4 ounces unsweetened milk
1 Tbsp honey
Cut fruit and vegetables into manageable pieces your blender can handle. Add ingredients to the blender, including liquid from beets. Blend until smooth.
Top off with a handful of ice. Blend again until smooth.
Orignally Posted on
Updated on
Share this:
Ready to discover a healthier you? Order your report and use the GenoPalate app to start eating for your genes.
Buy Now!
Related Posts
Sorry, there are no related posts