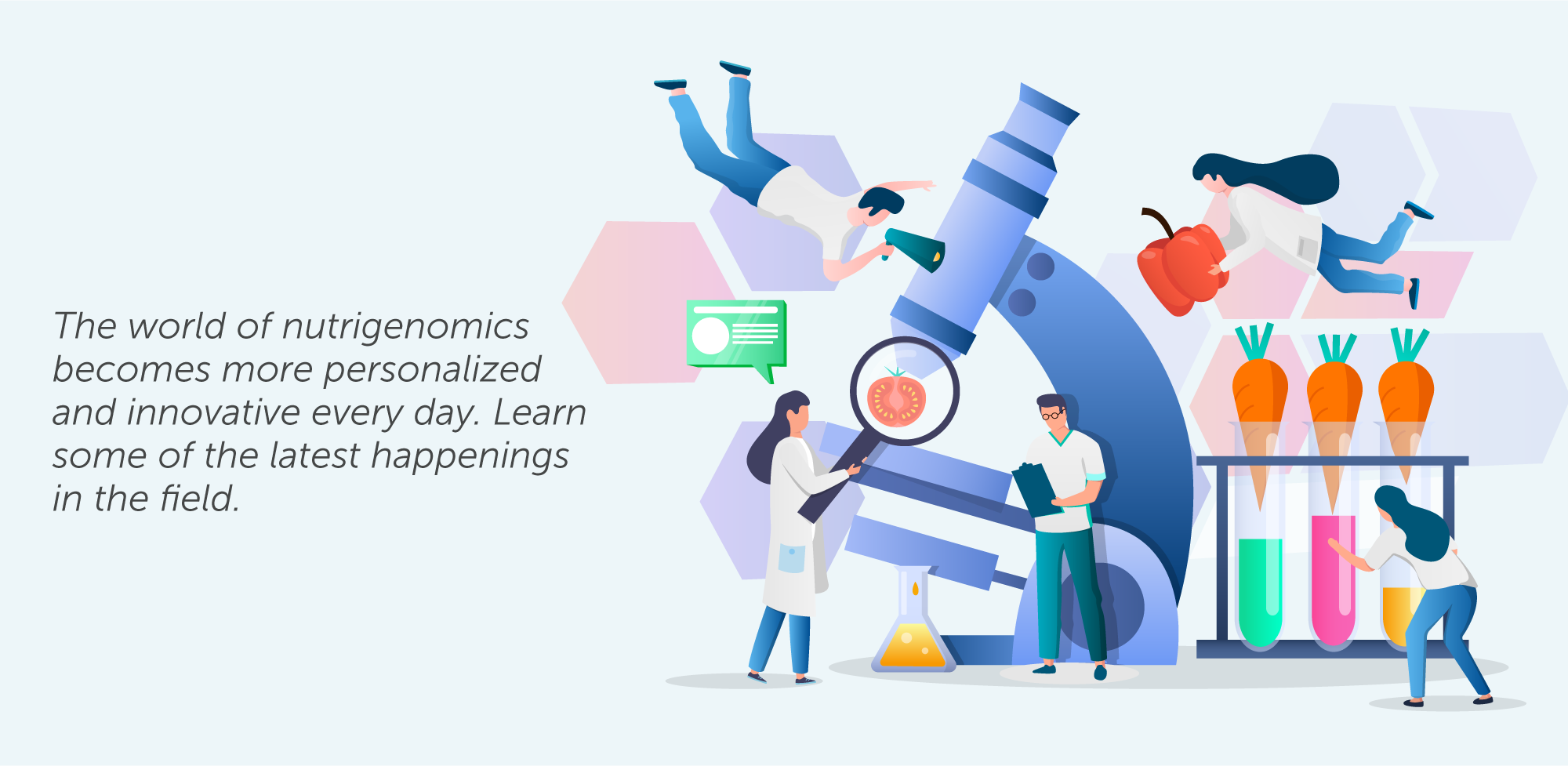 Functional foods and "superfoods" became more popular than ever in 2020, and this trend continues in 2021. This is likely due to people wanting to be healthy amidst the pandemic, as well as having more time at home to cook and learn about nutrition. Functional foods may offer more than just good taste and a source of energy, but also support health and wellness with benefits such as gut health, immune support, or anti-inflammatory properties. One of these functional foods that has been on the rise is hemp.
Hemp seeds are related to the marijuana plant, with little to none of the psychoactive cannabinoid delta-9-tetrahydrocannabinol (also known as THC). It is important to purchase from quality sources with high processing standards. Hemp can be used for a variety of reasons including food, paper, fabric, or building materials. Hemp is found in the food industry in the form of hemp seeds, oil, milk, flour, and protein powders. Its high fiber, protein, magnesium, iron, and phosphorus content make it an appealing seed. Additionally, over 500 phytochemicals have been identified in hemp. Its protein amino acid profile is similar to egg whites and soy, and the fatty acid profile is supportive for heart health. Studies have looked into its role in blood pressure management, improving cholesterol levels, and even dermatitis. 
Are you intrigued? If so, try adding hemp seeds into your own homemade granola, sprinkle them in a salad, blend the protein powder into your next smoothie, or even bake the seeds into your next batch of bread or muffins. If you give them a try, let us know how you like them!
(source)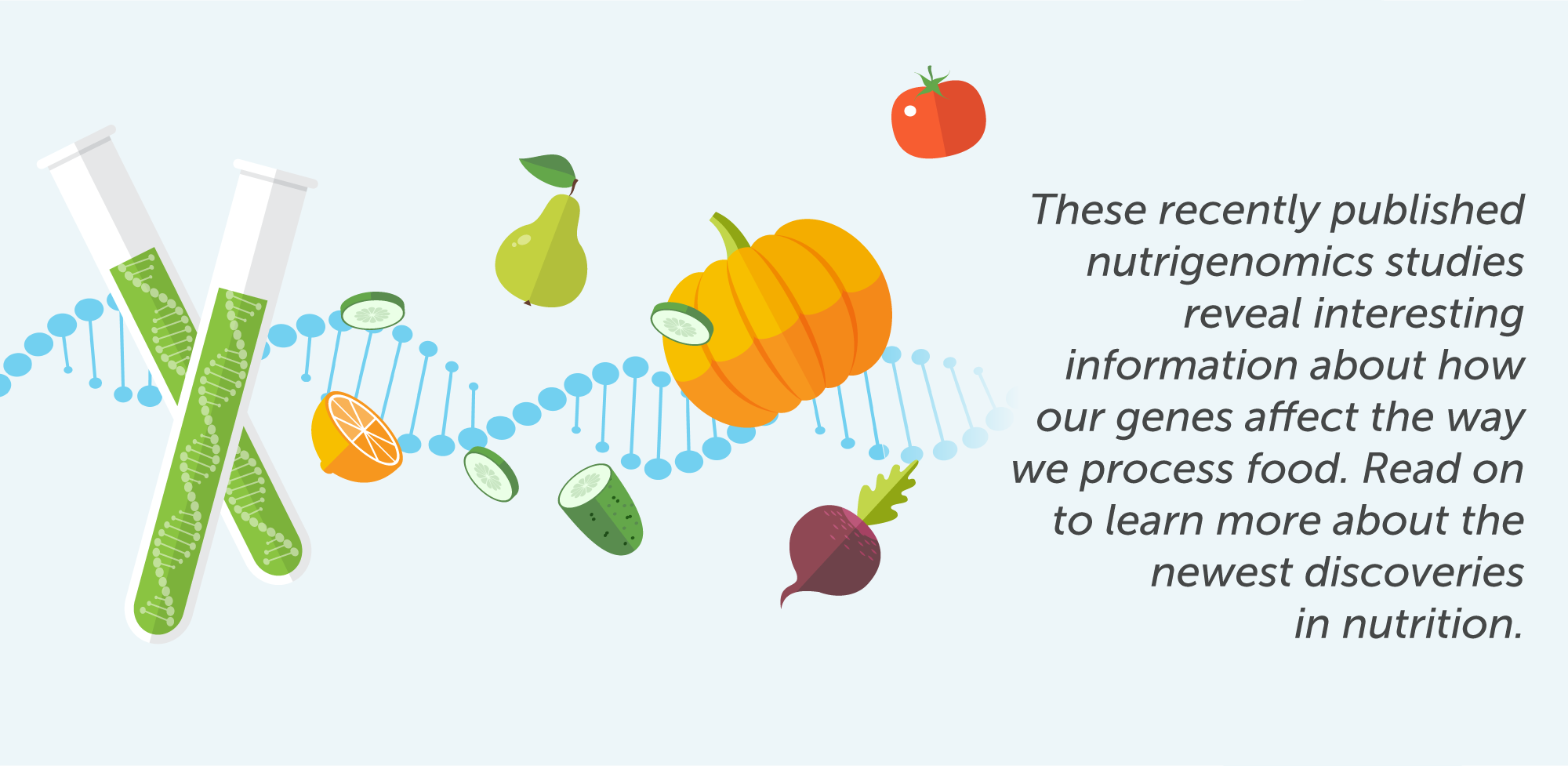 As the coronavirus (COVID-19) pandemic continues to be a challenge globally, attention to links between an individual's nutritional status, specific nutrients, and COVID-19 health outcomes have been an important area of research. In addition to helping to manage pre-existing conditions associated with increased risk of severe infections and higher mortality rates, optimal nutrition and dietary nutrient intake can favorably impact the immune system. While a good deal of attention has been paid to the relationship between vitamin D status and COVID-19 outcomes, less is known about other essential nutrients and the role they play in modifying risks associated with this disease. 
Selenium in particular is an interesting nutrient to examine as selenium is important for maintaining T cell maturation and functions, as well as for T cell-dependent antibody production. The T cells of the immune system are important factors in the fight against infections, including viral infections, as they function in both the short-term (acute) immune response as well as the longer learned "adaptive" immune response which helps prevent reinfections. The Moghaddam group from Germany recently published a study to further examine the role of selenium in COVID-19 outcomes. Comparing biomarkers of selenium status in samples from COVID-19 patients to a large scale European reference database, researchers found a strong correlation between COVID-19 infections and selenium deficiency. 
Furthermore, individuals who recovered from COVID-19 infections had significantly higher levels of selenium than non-survivors or patients who continued to worsen. While more research is needed to understand the diagnostic implications of this study, the evidence suggests that selenium and potentially selenium supplementation may have a strong role in the fight against COVID-19.
Reference:
Moghaddam, Arash et al. "Selenium Deficiency Is Associated with Mortality Risk from COVID-19." Nutrients vol. 12,7 2098. 16 Jul. 2020, doi:10.3390/nu12072098
Did you know that brazil nuts are an extremely rich source of selenium? In fact, eating just one brazil nut per day can meet AND exceed your daily needs. The average recommended daily intake (RDI) of selenium for most adults is 55 micrograms (mcg) per day, the average brazil nut has approximately 96 mcg per nut. 
You've Got Questions? We've Got Answers!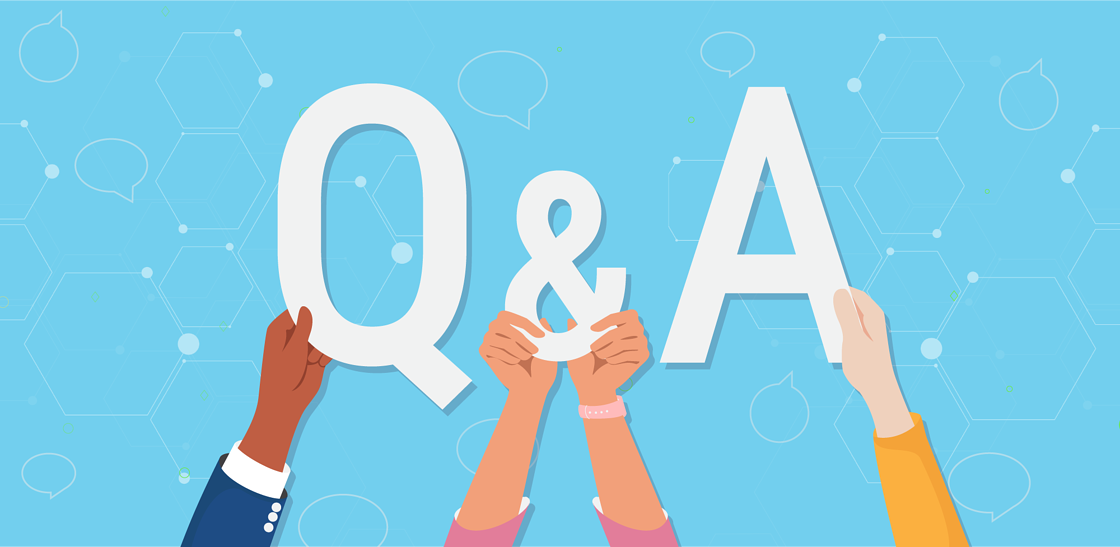 Q: My sugar cravings have been intense lately. Why is this, and what can I do about it?
A: You are not alone! Cravings are common and can be caused by a variety of reasons, especially emotional triggers such as stress, sadness, or comfort. They can also stem from physiological causes like fluctuations in blood sugars, low magnesium levels, or dehydration. Blood sugars can go up and down more rapidly when we are eating more simple sugars and processed foods, so eating more protein and fiber-rich carbs can help stabilize your blood sugars. 
This means it is also important to limit sugar and sugary beverages. Avoiding artificial sugars can also be beneficial, as they never truly satisfy our hunger cues, leaving us wanting more. Many times we mix up the desire for a sweet treat with thirst, so making sure you are hydrated is another strategy to fight cravings. Going for a walk can also help distract the mind while boosting your endorphins. You got this!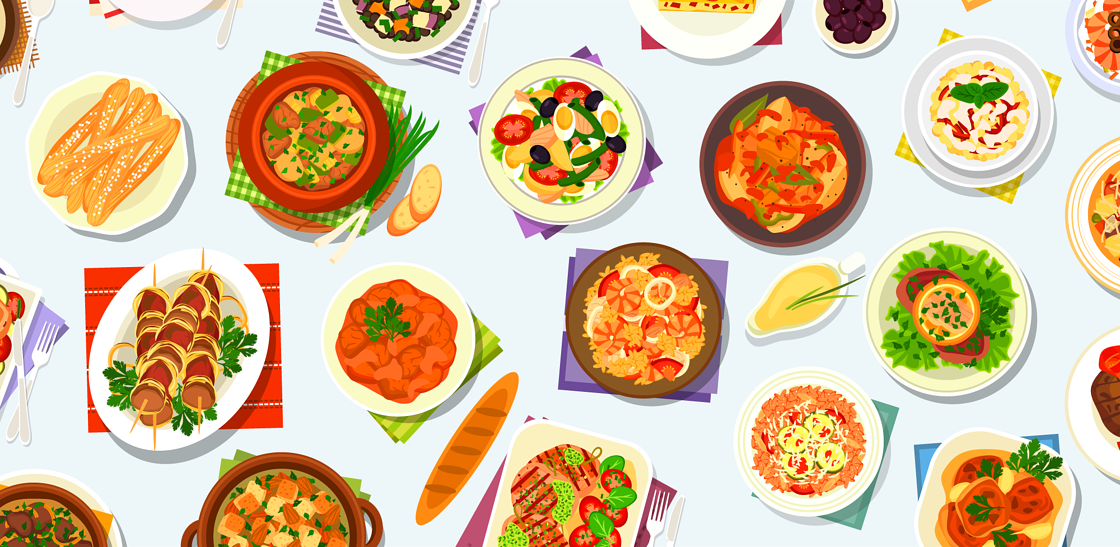 Fudgy Dark Chocolate Raspberry Brownies
With Valentine's Day around the corner, you may be looking for a sweet treat to share with your family or significant other. Check out these fudgy dark chocolate raspberry brownies by Amy's Healthy Baking. She included fiber raspberries, protein-rich Greek yogurt, and a boost of antioxidants from the dark cocoa powder. Yum!
Nutrition Analysis for 1 serving:
Calories: 80 kcals 
Fiber: 2.5 g 
Carbohydrates: 14 g 
Protein: 2.7 g 
Fat: 2.5 g
Roasted Cauliflower and Lentils Tacos
Wanting to switch up your usual week day meal rotation? These roasted cauliflower and lentils tacos from Cookie + Kate are a nutritious and delicious meal. Cauliflower is in season in February and offers many benefits such as sulforaphane, which has been studied because of its free-radical fighting powers. The lentils also make this a hearty vegetarian dish. It is rounded off with a chipotle sauce, so there is no lacking in flavor in this dish. Enjoy!  
Nutrition Analysis for 2 Tacos:
Calories: 550 kcals 
Fiber: 14 g 
Carbohydrates: 70 g 
Protein: 17 g 
Fat: 27 g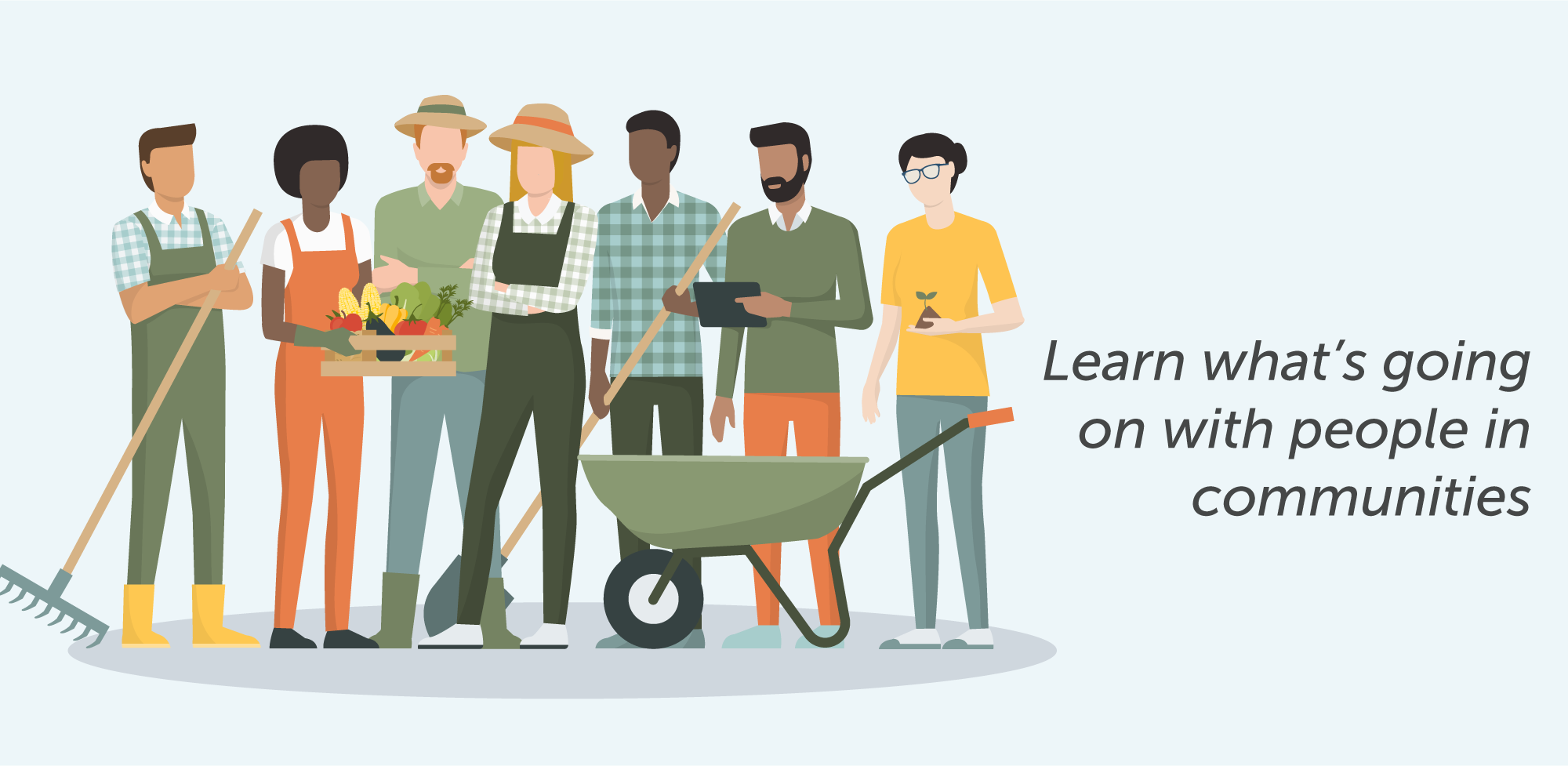 Each year, Kerry America identifies what foods, beverages, and tastes are trending based on sales performance, foodservice influences and endorsements, consumer trends, and culinary experts. Maybe you can impress your friends or loved ones by making a meal or cocktail with one of the following ahead-of-the-curve flavors! Here are some highlights on the various categories:
Sweet: Pear, hibiscus, Graham cracker, rose, melon
Salty: Tajin, salted caramel, smoked paprika, curry
Savory: Truffle mushroom, fennel, lemongrass, black garlic
Beverages: Smoke, bitters, honey, fig, lychee, aloe
Learn more about the emerging tastes here!