DNA-Approved Recipes, Handmade by a GenoPalate Dietitian
Order personalized recipes today with the purchase of your GenoPalate Analysis.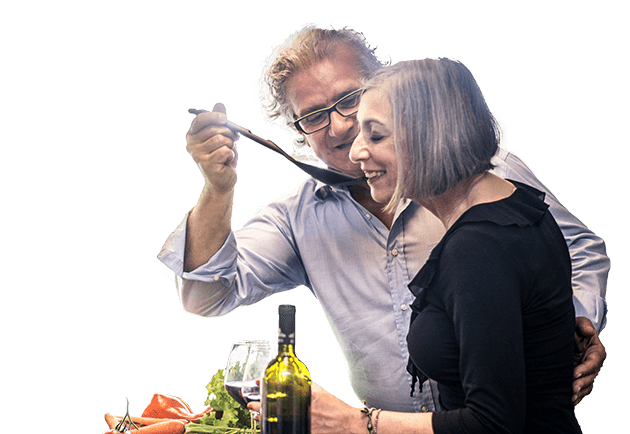 You Won't Find These in a Cookbook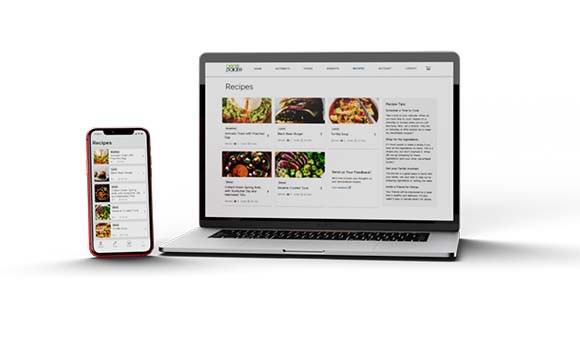 Put your genetic testing and GenoPalate nutrition analysis into action with our personalized recipes that take your genetic variants into account. These recipes, handmade by our nutrition team, are carefully designed to meet your unique personalized nutrition needs. All personalized recipes will utilize your specific food recommendations and cater to your dietary preferences.
No matter your goal, whether it's weight loss, everyday wellness, improving athletic performance, or managing a chronic illness, our recipes are nutritious, delicious, and chosen for you based on your genetic makeup.
Your DNA-Approved Recipes Include:
5 recipe option (1 breakfast, 2 lunches, 2 dinners)
10 recipe option (2 breakfasts, 4 lunches, 4 dinners)
Handmade by our GenoPalate nutrition team
Matches your genetic-based carbohydrate, fat, protein, vitamin, and mineral needs
Based on your dietary preferences (vegetarian, gluten-free, lactose intolerance, etc.)
Delivered in the GenoPalate Web and Mobile app
*At this time, recipes are available when purchased in the same transaction as your GenoPalate Analysis, or after purchase in our web app.
During onboarding you will select your dietary and meal preferences to be taken into account when creating your recipes.
Our Registered Dietitians review your GenoPalate Analysis to understand your nutrient needs, top food recommendations, and preferences.
Your recipes are carefully designed to match your needs and preferences, ensuring that your recipes will be both delicious and consistent with our science-based nutritional advice.
Once complete, your recipes are delivered in your GenoPalate web and mobile apps. Time to cook and enjoy!
DNA, Dietitian, and Customer Approved
"The recipes look great. I'm looking forward to making them this weekend."

-T.K., Personalized Recipes Customer
"Thanks for the creative work. I have already adapted a couple of my go-to recipes with ideas from yours."
-S.S., Personalized Recipes Customer
"It felt so good to know I was consuming food that would fuel my body. Can I have more?"
-K.C., Personalized Recipes Customer
"Every meal looks so delicious and I can't wait to try them out! I'm enjoying exploring new foods with my personalized results! Thanks again."
-S.T., Personalized Recipes Customer

These Personalized Recipes Turned Out Great!
Take a look at these photos of dishes prepared by real GenoPalate customers, all using our personalized, dietitian-approved recipes.