Written by GenoPalate
Spinach and Quinoa Bowl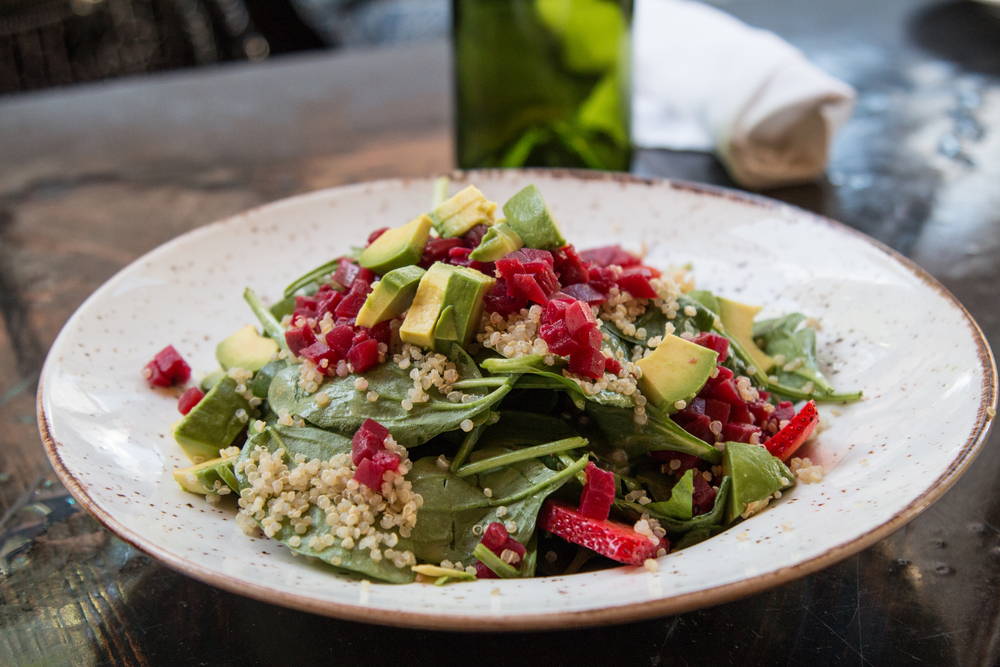 3 cups fresh baby spinach or mixed greens

1 cup cooked quinoa

2/3 cup chopped cooked chicken breast

1/2 cup fresh blueberries or sliced fresh strawberries

2 tablespoons crumbled feta cheese

1 tablespoon sliced almonds, toasted

2 tablespoons extra-virgin olive oil

1 tablespoon white wine vinegar

1/4 teaspoon Dijon mustard

1/2 teaspoon honey

1/2 teaspoon kosher salt
Divide the spinach, quinoa, and chicken evenly between two 1-quart airtight containers. Top each salad evenly with the berries, cheese, and almonds. Cover and chill until ready to serve.

Just before serving, whisk together the oil, vinegar, mustard, honey, and salt in a small bowl. Divide the dressing evenly between the salads and toss to coat; serve immediately.
Share this:
Ready to discover a healthier you? Order your report and use the GenoPalate app to start eating for your genes.
Buy Now!
Related Posts
Sorry, there are no related posts